Spa MD Spring Specials
Lemon Honey Facial $75 (originally $90, includes neck)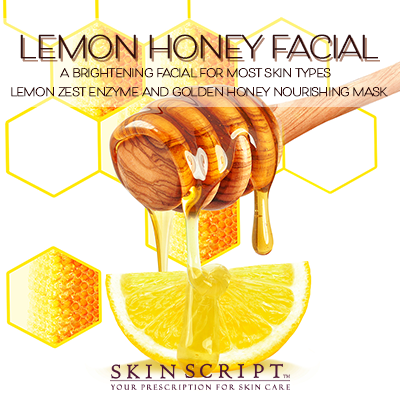 When you think of brightening the skin, think lemons, vit. C, kojic & arbutin
When you think of hydrating the skin, think of lactic & honey
You will find both in this month's special!!
The Lemon Honey signature facial has the exfoliating effects of Lemon Zest Enzyme and the hydrating, anti-bacterial support of Golden Honey Nourishing Mask with Sunflower Oil, and Allantoin to boost the skin's moisture leaving a hydrated smooth surface. You also have your choice of microdermabrasion or dermaplaning to add to your glow!
Facial is available starting NOW THROUGH THE MONTH OF MAY. Already scheduled? Call the office today to switch your appointment.