It can be incredibly frustrating if your skin is not looking or feeling how you want. Aging, years spent in the sun, acne, and even stress can cause our skin to appear rundown, rough, or aged. When the image staring us back in the mirror isn't what we expect, it can push us into panic mode.
Before you spend more money on creams, pills, and salves that promise to be miracle cures for acne-prone, aging, damaged skin, only to be met with disappointing results, keep reading.
You may be tired of pursuing options that don't live up to their marketing claims. Cue chemical peels and laser treatments: two methods of resurfacing procedures that work to remove damaged skin and encourage the skin to regrow healthier and more radiant.
These two treatments have made treating problematic skin much easier! However, which one is better, a chemical peel or laser treatments? We walk you through the ins and outs of each and which one is the best for you.
The Difference Between Laser and Chemical Peel Treatments
Both laser treatments and chemical peels are known as skin-renewing techniques used to remove older, aging skin and turn over newer, healthier skin. The two therapies diminish hyperpigmentation and minimize fine lines and wrinkles. Also, they can correct age spots and smooth sun damage to reveal soft, more youthful-looking skin.
As you can probably see from the name, one treatment uses a chemical mixture to treat the skin while the other uses medical-grade lasers.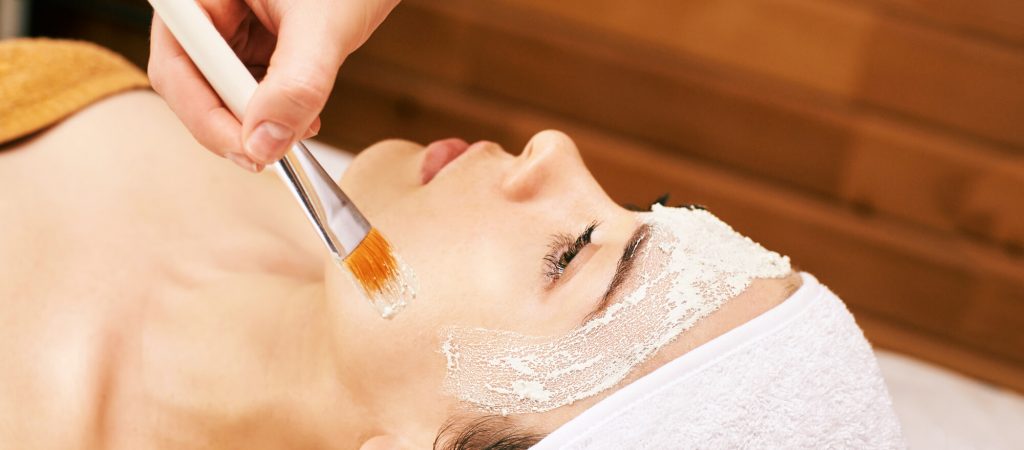 What is a Chemical Peel?
Chemical peels work by exfoliating and stimulating collagen under the skin. They can help treat acne and can do much to improve the overall texture of your skin, enhance radiance, and minimize the look of large pores. They are also less expensive than lasers, which we will talk about later.
There are different strength peels. If you are comparing facial peels and need help choosing the right facial peel for you, we've got your back. Let's break down the peel levels:
Light
A light peel contains about 20 to 30% glycolic acid and is only applied to the skin for a couple of minutes. It's best for those with sensitive skin or mild hyperpigmentation.
Medium
A medium peel is left on your face for two to five minutes and contains 35 to 50% glycolic acid. It reaches the papillary dermis, a deeper layer of skin, so that means there will be more redness and sensitivity after a facial peel like this. Patients can expect to see improvements in skin texture and melasma.
Deep
A deep facial peel is 55 to 70% glycolic acid and penetrates the skin deeply. People will notice visibly smoother skin and improvements in acne scarring. However, there is a two-week recovery period expected with this level of peel.
Your technician can help you determine which peel will work best for your individual skin care needs.
What is a Laser Treatment?
A laser is a device that transmits a particular wavelength of light to target hemoglobin, water, or pigment within the skin. Lasers are a focused, elevated facial experience. There are different varieties of lasers, each of which is best for addressing skin issues like redness, acne, wrinkles, sun spots, and more. Although, laser resurfacing is probably not ideal for an individual with dry skin, as they are not particularly hydrating.
Lasers are perfect for controlling the depths, energy, and area of the skin that is to be treated. There are essentially two types of lasers:
Ablative
Ablative lasers remove the top, superficial layer of skin, including blemishes and imperfections, promoting fresh, rejuvenated skin.
Non-Ablative
Non-ablative leaves the skin's surface intact as it passes through the deeper layers of the skin, promoting new skin growth. For that reason, there is less downtime. However, both procedures stimulate fresh collagen and younger-looking skin.
Your technician will assess which laser treatment can work based on your skin type.
Which One is Right for Me: Chemical Peel or Laser Treatment?
Take a look at the skin issues you are trying to address. For some skin problems like acne, only a peel will solve. A laser treats other matters like redness. Something like spots could be cared for by both.
Next, take a look at your budget. Generally speaking, peels tend to be more budget-friendly than laser treatments and have less downtime. Therefore, if you are younger or have fewer issues with your skin, it might be a good idea to start with a peel. Try a laser when you feel more comfortable or have more signs of aging.
Of course, since they target different imperfections, it's always a good idea to chat with your technician and see what they would recommend.
Schedule Your Consult
Whether you are looking for wedding day tips or want to experience fresh, smoother-looking skin with a laser treatment or chemical peel, our technicians are happy to answer your questions and ensure you are comfortable with your decision. Get on the way to the healthy, glowing skin you've been dreaming of.