Eczema causes large red rashes and dry, itchy skin, and small bumps that leak fluid if opened. It's not something that anyone enjoys finding summer skincare to survive the season. Unfortunately, eczema gets a lot worse because of stress and hot weather. Eczema or atopic dermatitis, is a frustrating chronic skin condition that approximately ten percent of the world's population will deal with throughout their lives.
If you're part of that ten percent, while the rest of the world is getting ready for cookouts and pool parties every year, you tend to have increased eczema flare-ups. And with the global temperature steadily on the rise due to climate shifts, you risk having more of them as you get older. That's why we're making sure you have the right tips and tools you need to help your skin handle the summer heat.
Hydrate for Summer Skincare
The number one trigger for breakouts of eczema's itchy red rashes is very dry skin. In the middle of a boiling hot summer, your body will need all the water it can get to keep you healthy, and these conditions will frequently result in dryer skin because there's not enough water in your system to spare.
Making sure that you're staying fully hydrated is the best way to avoid dry skin, and will also help you feel better in the summer heat.
The amount of water you'll need to drink each day to keep yourself hydrated properly is going to vary from person to person and depends on your size and how much physical activity you're likely to engage in every day. According to the Mayo Clinic, on average smaller people will need about 2.7 liters of water per day, while larger people need up to 3.7 liters.
Stay in the Shade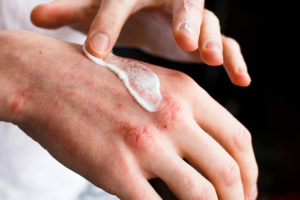 Direct sunlight can also be a potential eczema trigger, and staying out in it for too long will make your core temperature spike. If you can't stay indoors, try to spend most of your time in shaded areas, like under an awning, a beach umbrella, or a tree with a nice thick canopy of leaves.
When it comes to clothing choices, broad-brimmed hats and long sleeves can help cut down on the amount of sun exposure you'll face, although it's best to choose light colors and breathable fabrics unless you want to be stuck simmering in your sweat all day.
It's also a good idea to try for direct protection from UV rays by regularly applying sunblock. To make sure you get real benefits from it, you'll want to use sunscreens that have sun protection of at the very least SPF 30, and ideally SPF 50 or higher.
Rinse Yourself off or Dry Your Sweat Regularly
Sweat is your body's natural response to high temperatures. It keeps you from getting dangerously hot. Unfortunately, for people with eczema, this handy cooling trick can backfire, drying out your skin and causing areas that are already sensitive to become even more irritated.
The salt and other dissolved minerals that sweat contains can cause flare-ups. Rinsing off your skin with cool, clean water or gently drying yourself with a cloth when you start to get sweaty can help prevent the sweat from building up and leaving behind an irritating residue. Do this to stop your eczema from worsening any further.
Moisturize to Avoid Eczema Flare-Ups
With all your skin can go through in the average summer, it's no wonder that it might start to dry out. Drinking plenty of water can rehydrate your skin from the inside out. However, restoring some moisture to your skin from the outside can also be helpful.
Ideally, you want to create a barrier that will hold water in and keep irritants out. Products that are oil-based, such as ointments, will work best for this. Water-based creams and lotions might not be up to the job unless they work for people with eczema, as they'll evaporate faster in the heat and may contain ingredients that cause further irritation.
Check the ingredients on whatever brand you're using to ensure that they won't upset your skin further. If you don't have a preferred brand of moisturizer to use already, most types of petroleum jelly and mineral oil should do the job. Some people also find that the soothing properties of aloe vera can work wonders, but it's best to be careful and make sure you don't have any potential allergic sensitivities to the plant before trying it.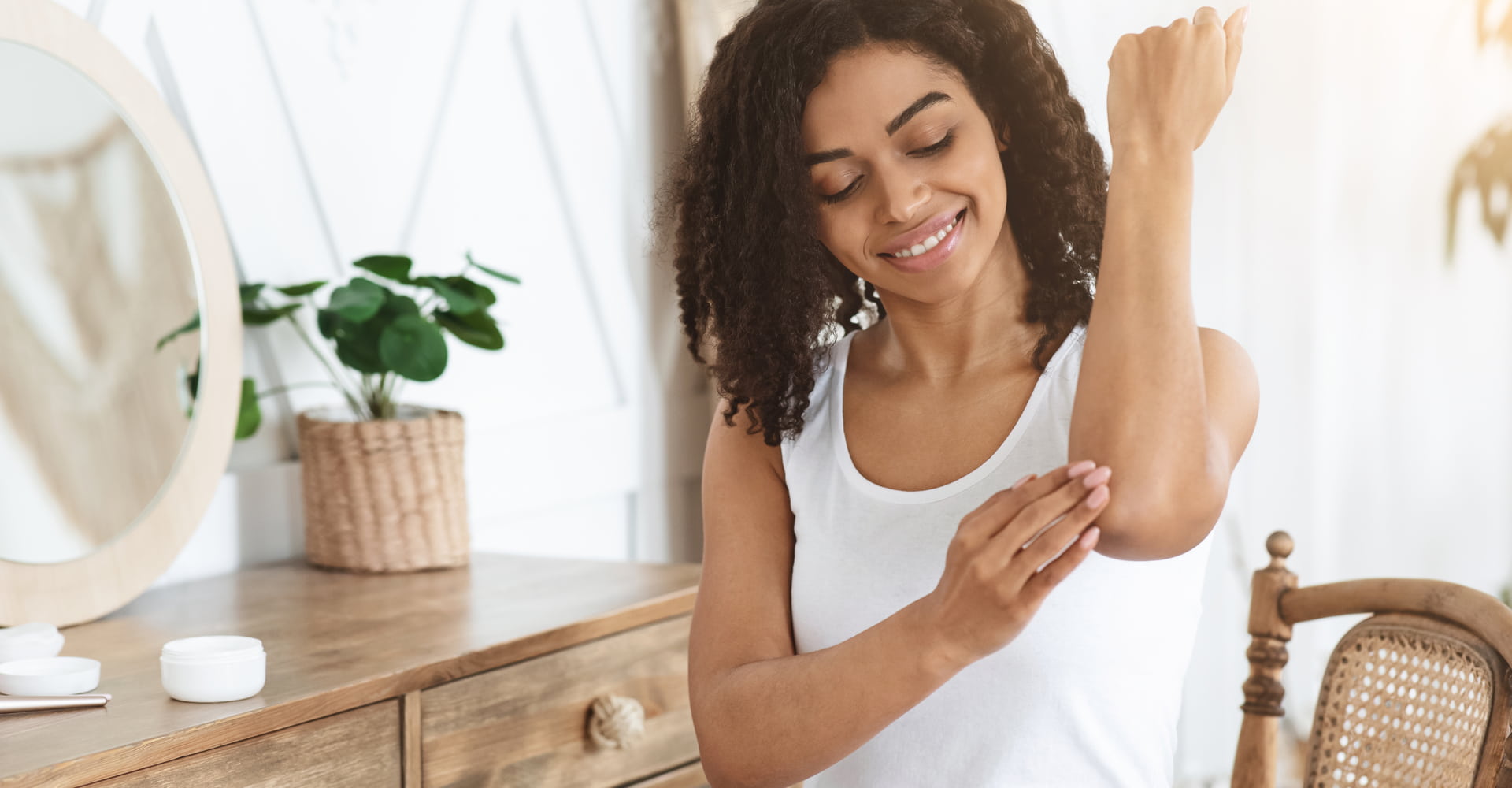 Enjoy Your Summer!
A chronic skin condition like eczema can make life harder than it needs to be, but you shouldn't have to give up on enjoying your summer because of it. Just be careful and practice good summer skincare routines, and you'll be able to have the wonderful summer season you deserve without scratching yourself raw from dermatitis.
Are you struggling with eczema and want to speak with one of our skincare experts for advice? Contact Spa MD today to schedule a consultation.