Medical spas are growing in popularity. Also known as medi-spas or med-spas, medical spas are where medical care meets relaxation. All the benefits of nonsurgical aesthetic medicine and the relaxing wellness experience of day spa treatments are yours at a medical spa.
What Is a Medical Spa?
A medical spa is a hybrid of an aesthetic medical center and a day spa that performs medical procedures and treatments under a licensed physician's supervision. Services at medical spas range from microdermabrasion to injectable fillers, chemical peels, and photofacials, helping patients look and feel their best.
Though medical spas are supervised by physicians and perform medical procedures, medical spa clients often get the luxury experience of relaxing in a day spa when they visit.
How Is a Medical Spa Different From a Day Spa?
Day spas offer relaxation, but medical spas provide their clients with beautiful results in a medical setting. Medical procedures that can't be performed at a day spa are offered at medical spas under a physician's supervision.
The treatments a medical spa offers include some that require the expertise of a medical professional, often a dermatologist or a plastic surgeon. Treatments such as photofacials and laser treatments are offered along with other medical procedures.
Medical spas treat their clients as patients. The first visit to a medical spa is a consultation to determine the treatments and medical procedures needed to deliver the desired results. Medical spa clients follow a prescribed plan for medical procedures and use professional-grade skincare products to support their medical spa treatments.
Many medical spas are as relaxing and luxurious as the best day spas, but they offer medical procedures that day spas are not qualified to perform.
Treatments Medical Spas Offer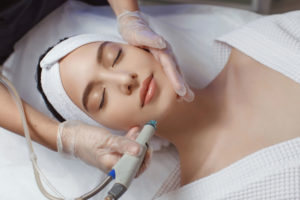 Medical spas provide injectable aesthetic treatments that can erase years and leave skin healthier and more attractive. Services available include these treatments and medical procedures:
Kybella
The only FDA-approved medical injectable procedure to remove fat from under the chin, Kybella is minimally invasive. A series of Kybella injections by a medical professional targets fat cells in the area, eliminating the look of a double chin without plastic surgery.
Photofacials
Photofacials can renew sun-damaged skin and will even out pigmentation variations including rosacea and hyperpigmentation. Also known as intense pulsed light treatment, photofacials even the skin tone and deliver results similar to dermabrasion, chemical peels, and laser treatments.
Laser Hair Removal
The only way to permanently remove unwanted hair, laser treatments for hair removal will make tweezing and waxing unnecessary. Removing unwanted hair will take several treatments. Because of hormones, women's facial hair removal is not permanent.
Injectable Fillers and Botox
Small injections can make a big difference in the way you look and feel. Spa MD offers Botox treatments for wrinkles as well as injectable fillers that add youthful fullness to the skin. Injectable treatments like Botox and Kybella and injectable fillers can bring back the look of vibrant young skin.
Dermaplaning
A gentle procedure that shaves off dead skin cells and vellus hair, a dermaplaning treatment leaves skin glowing. Dermaplaning leaves dull, dry skin smoother and more radiant by gently scraping the skin with a sharp razor at a 45-degree angle.
Chemical Peels
Chemical peel treatments remove a layer of damaged and dead skin cells to reveal fresh, smooth skin. Lighter chemical peel treatments can remove sun damage and acne scars. Heavier chemical peel treatments can alleviate wrinkles and remove pre-cancerous growths.
Microneedling
Microneedling, also known as collagen induction therapy, is a medical procedure that stimulates the body's healing process by putting micropuncture wounds in the top layer of skin. This stimulates collagen and elastin production, reversing signs of aging.
Microdermabrasion
Microdermabrasion treatments exfoliate dry, dead skin cells to reduce the look of fine wrinkles, acne scars, uneven pigmentation, and sun damage. Like dermaplaning, microdermabrasion smooths skin to reveal youthful, healthy skin. This medical procedure should be performed by a dermatologist at a medical spa.
Facials and Products
Facials and professional-grade skincare products complete the medical spa experience, complimenting other medical procedures and treatments. Spa MD includes the latest in skincare technology such as DermaSound facials that use water and low-frequency sound waves to penetrate the skin for beautiful results.
Experience the Medical Spa Difference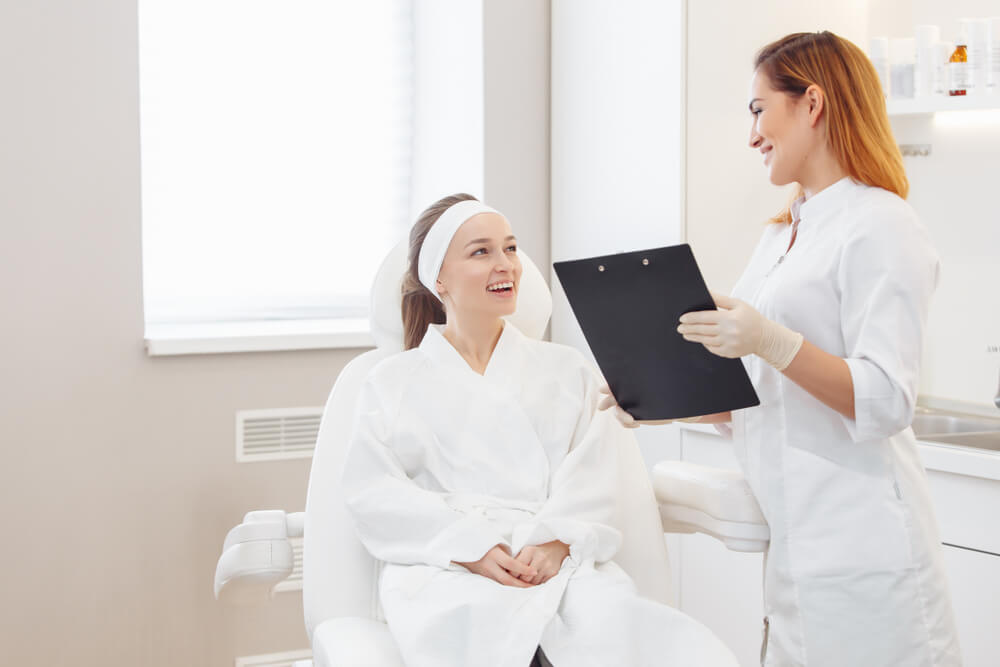 Though both are relaxing and rejuvenating to visit, medical spas are very different from day spas. Medical spa treatments include facials as well as medical procedures performed by experts in dermatology and plastic surgery.
That means medical spas offer a higher level of care and safety in their treatments. The outpatient care offered by a medical spa is noninvasive or minimally invasive yet reveals healthier, younger-looking skin.
Contact Spa MD today to schedule a consultation and experience the medical spa difference.