You may have devised an effective workout routine that you follow religiously. You might have even started eating a balanced diet every day. You start seeing the results after some time by doing both things consistently. You're happy with your decision to stick with the routine.
Looking in the mirror has never felt better. But, there's one problem – your double chin won't go away. It doesn't matter how much effort you put into your workout routine or how clean you eat. As the pounds drop each month, the double chin remains. Having a problem area that won't respond to anything you try can be frustrating.
It is common for people to have stubborn fat in the most unexpected areas. No wonder they turn to cosmetic and surgical plans for assistance. That's where Kybella comes in. It is an FDA-approved injectable that can help you eliminate your double chin.
Interested in learning more about Kybella? Keep reading to find all the answers to your questions.
Taking a Deeper Look at Kybella
The double-chin fat is formally known as submental fat. It's the surplus fat that gathers around your jawline. Kybella is a nonsurgical injectable procedure used to target and reduce submental fat.
The Kybella process uses several deoxycholic acid injections to eliminate fat around the chin and jawline. The procedure requires zero incisions, and there is little downtime for most patients.
As you know, working out may not have the desired effect on a double chin. Kybella offers patients the chance to eliminate a double chin fast. It is the only FDA-approved injectable for reducing submental fat.
How Kybella Works to Reduce a Double Chin
Kyblla uses the naturally-occurring processes in your body to eliminate double chin fat. Here's how it works.
Your body produces a molecule known as deoxycholic acid. This naturally occurring molecule helps break down fat. Kybella injection uses a synthetic form of deoxycholic acid. In short, Kybella mimics the deoxycholic acid that naturally occurs in your body.
Since the synthetic form is the same as what you have in your body, there is a lower chance of allergic reaction. A trained medical professional will administer theFDA-approved injectable deoxycholic acid.
After administration, the deoxycholic acid will eliminate the fat cells under your chin and around your jawline. In doing so, these fat cells won't be able to store fat any longer. The acid acts by breaking down the walls of the fat cells in your double chin area. Over time, it will seem like the area's fat is melting away.
Procedure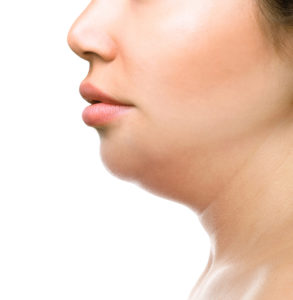 Your doctor will first look at your neck to check if you are fit for the procedure. After that, the doctor will mark the area around your jawline receiving the injection with a marker. They can then choose to use topical numbing medication to help with comfort. Alternatively, they may use an injection or an ice pack for numbing.
Your physician will then administer small amounts of the injection. They will do so in a grid-like manner. Normally, patients receive 20, 30, or even 50 injections in the submental area. For the best results in correcting a double chin, you may need about 3-6 treatment sessions.
These injectable deoxycholic acid treatments are usually in four to six-week intervals. After the fat cells get broken down, the body will metabolize them over time.
The results of the procedure are often as lasting as removing a tattoo. Since the fat cells cannot store fat, you will likely need no more treatment.
Possible Side Effects of Kybella
Sometimes, a double chin appears as you get older. While things like exfoliation may help, you can turn back the clock through Kybella. But, getting your jawline back through the treatment may have some side effects. You need to know the potential side effects of Kybella so that you can make an informed decision.
Even though Kybella is a nonsurgical procedure, it can result in pain, redness, and bruising. It may also lead to swelling, numbness, and hardening of the treatment site. These are the most common side effects of getting the treatment. Minor side effects usually go away in about seven to fourteen days.
Some possible serious side effects of the FDA-approved treatment include:
Issues in the injection site
Nerve injury (may result in uneven smile or weakness of the facial muscle)
Problems swallowing
If you experience serious side effects, reach out to your doctor.
Are You a Good Candidate for Kybella?
For those who have struggled with getting rid of a double chin, Kybella may seem like the long-awaited solution. But before you rejoice, find out if you are a fit for the procedure. A good candidate for Kybella is above 18 years. They must also present moderate to severe amounts of fat around the jawline.
Make sure you have realistic expectations about the results. People who have an infection at the treatment site shouldn't get Kybella. Also, if you've had or have plans to get facial surgery, you may not be a good candidate.
If you have trouble swallowing or any medical condition near the target area, Kybella may not be a good fit. Also, you may not be a good candidate if you are pregnant or nursing.
Final Words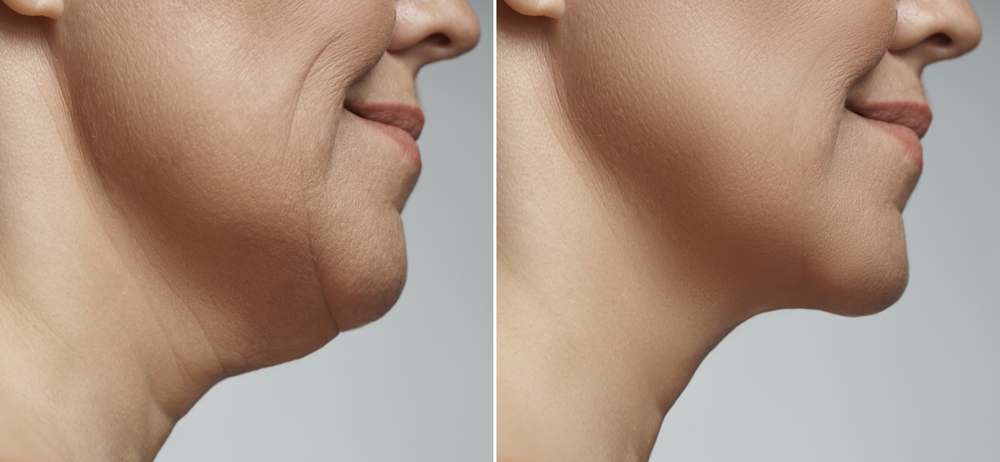 Kybella is capable of reducing your double chin. It may sound unbelievable, but many patients see great results. The treatment leaves you with a jawline that looks more defined. Kybella may be just the thing you need to eliminate that stubborn double chin. Contact the experts at Spa MD today to speak with us about Kybella, and schedule your appointment.