How is your skin looking now? Is it different from, say, the past ten years? As you age, your skin ages too. As you spend more time under the sun, you encounter many factors that affect your skin. For example, environmental irritants form free radicals that affect your skin. Also, irritants such as UV rays include free radicals that affect your skin.
So, how do you protect your skin from UV rays? Consuming more vitamin C from fruits can help immensely as this nutrient works wonders in protecting and keeping your skin healthy and young. Antioxidant serums can also be incorporated into your everyday skincare as they are the superhero that helps fight skin damage caused by the sun. Aside from protecting your skin from sun damage, antioxidants also calm skin irritation, smooth fine lines and wrinkles, and brighten your complexion.
Benefits of Antioxidant Serums for Sun Protection
Antioxidants play a substantial role in compensating for sunscreens' shortcomings. They also act as a defense against the sun's harmful UV rays. Once you begin using an antioxidant serum, you'll notice an assortment of outstanding benefits. Let's take a look at a few below:
Prevent Sun Damage:

Antioxidants contain anti-inflammatory properties that play a significant role in protecting your skin. Incorporating antioxidant serums into your everyday skincare minimizes the effects of UV rays, prevents sunburn, and photoaging.
Brighten Skin Tone:

Frequent sun exposure can damage your skin, and change melanin production. Continuous exposure to the sun causes dark spots, and an uneven skin tone. Regular antioxidant serum application can help prevent abnormal skin pigmentation.

Stimulate Melanin Production:

By incorporating a vitamin C antioxidant serum into your skincare regimen, the enzyme tyrosinase will be inhibited. Tyrosinase helps stimulate melanin production, meaning it can also help prevent early skin pigmentation.
The Best Antioxidant Serums for Sun Protection
There are a lot of different antioxidant serums available on the market today, and it can be overwhelming to select the best one for your unique needs. Whether you're wanting enhanced protection from the sun, fresh glowing skin, or minimized blemishes, there is an antioxidant serum for you.
Coffee fruit extract:

The coffee fruit extract has an antioxidant compound called chlorogenic acid that reduces the visible effects of sun exposure. This compound can also minimize redness and damage caused by UV rays.

Licorice root:

Licochalcone, a compound found in licorice, is known as the skin-soothing antioxidant. It boosts uneven and dull skin tones, and silences the impacts of environmental exposure to your skin.

Vitamin E:

This well-rounded antioxidant supports the function of many organs in our bodies to include the skin. Vitamin E is often found in popular skin creams, moisturizers, and lotions. It is known for helping the healing process of the skin by treating dryness, reducing stretch marks, and more. Vitamin E also has the power to stabilize other antioxidants and improve their effectiveness.

Green tea:

Green tea has a compound known as epigallocatechin gallate (EGCG). EGCG is a powerful antioxidant that quenches free radicals resulting from exposure to UV light.

Kiwi fruit extract:

As an essential antioxidant for your skin, kiwi fruit extract is an excellent source of vitamin C and lutein. Not only does it ramp up your skin's UV ray protection, but kiwi fruit extract also supports the natural work cycle of antioxidants.

Niacinamide:

Also known as vitamin B3, niacinamide is a potent antioxidant that boosts the texture and tone of your skin. Whether reducing wrinkles, calming inflammation, minimizing hyperpigmentation, or reducing fine lines and wrinkles, niacinamide has many healing properties.
How To Use Antioxidants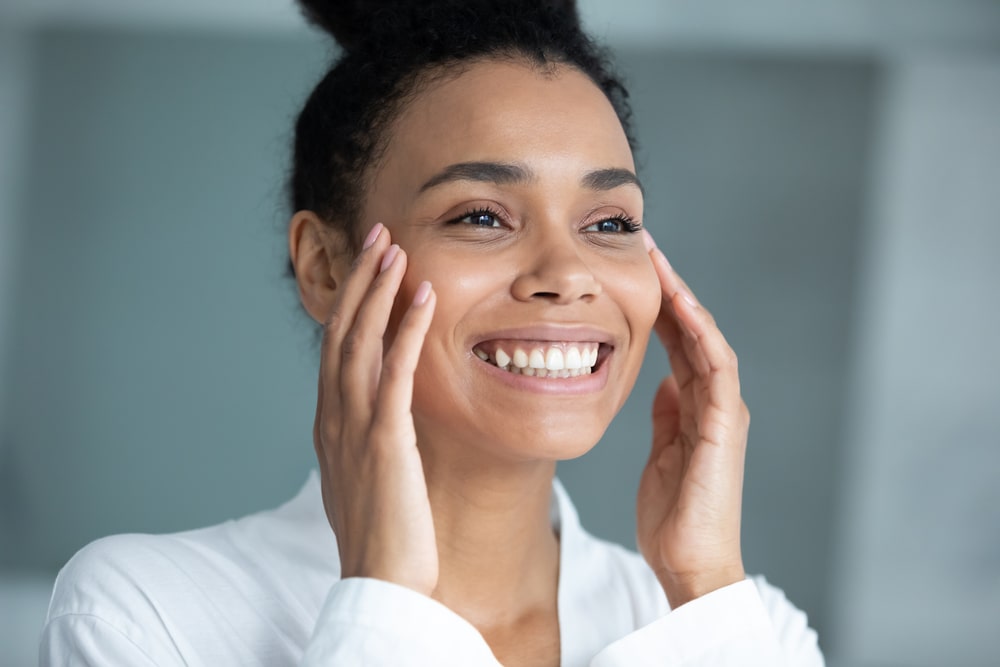 To get the most outstanding UV light protection, apply antioxidant serums daily. Any antioxidant serums should be applied before sunscreen, so you can make sure your SPF protection lasts throughout the day. At night, your antioxidant serums can be applied with a moisturizer. Adapting to this routine will allow any sun damage to be repaired while sleeping.
Next Steps
UV radiation is the leading cause of oxidative stress to your skin cells, and while your skin has natural antioxidants, protection can be increased substantially by incorporating antioxidant serums into your daily skincare regimen. Proper and regular skincare will help you maintain a healthy complexion, so you're not impacted by the sun's harmful UV rays.
If you need sunscreen with high UV protection or suggestions on the best antioxidant serums for your skin, contact the skincare specialists at Spa MD today to learn more.