Adopting a healthy skin-conscious lifestyle is one of the simplest ways to boost your self-confidence and improve your overall well-being. Focusing on skincare yields a variety of other surprising benefits. Below is a look at the hallmarks of a lifestyle that emphasizes healthy skin and the top five benefits of adopting a proactive approach to youthful skin.
What Does a Healthy Skin-Conscious Lifestyle Look Like?
Before diving into the benefits of a healthy skin-conscious lifestyle, it is helpful to understand what a skin-conscious lifestyle looks like. While there is no official instruction manual for achieving this, there are some defining features that are present in nearly every skin-focused lifestyle:
A genuine commitment to improving skin health
A daily skincare regimen
Faithful application of sunscreen every day
Regular visits to a dermatologist
Selection of products to boost skin health
A healthy diet
Sufficient rest and exercise
For ideal results, it is best to adopt as many of these habits as possible and sustain them as long as you can. If you have a difficult time integrating these habits into your lifestyle, it can be helpful to create a daily routine you can follow with ease. In addition to helping you achieve healthier skin, establishing a routine can help you prevent burnout and maximize your time.
Who Can Benefit From Adopting a Healthy Skin-Conscious Lifestyle?
Everyone can benefit from a lifestyle that emphasizes healthy skin. The truth is that many people are not blessed with healthy skin. Some people face more skin problems than others and must adopt a proactive approach in order to improve their skin's condition. But even people with clear, youthful, radiant skin can benefit from focusing on their skin's health.
What Are the Benefits of a Lifestyle That Emphasizes Healthy Skin?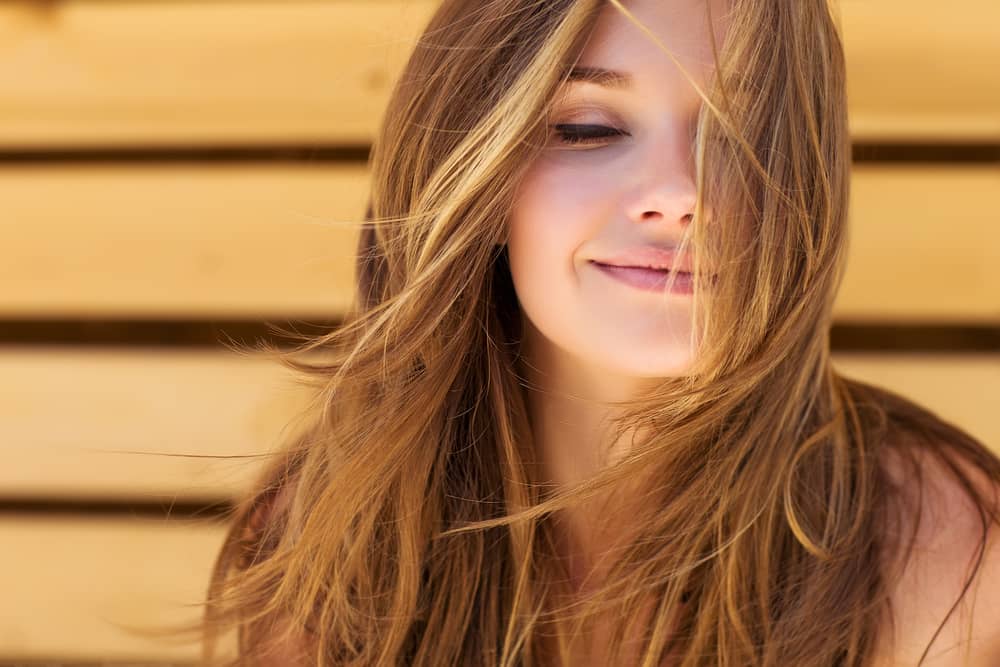 As you prepare to adjust your lifestyle to improve your skin health, it can be motivating to realize the advantages that come along with positive changes to your daily habits. Below are the top five benefits of a healthy skin-conscious lifestyle.
1. Boost Your Self-Confidence
"Building confidence comes in steps, and clearing up your skin is the first step in developing who you want to be and building your life around your aspirations…A skincare routine is an easy first step to set you on the path to renewed confidence and empowerment."
– Acne Intelligence, SkinClinical AI, LLC
The path to heightened confidence begins with clear, healthy skin. Sadly, two out of three Americans admit their skin problems are preventing them from feeling more confident. While healthy skin may seem like an unattainable goal for people with moderate to severe skin disorders, it's never too late to boost your confidence by adopting a skin-focused lifestyle.
You can get started by understanding the relationship between skin condition and self-esteem. Then, take some time to familiarize yourself with the habits that promote healthy skin and those that can derail your efforts. For example, drinking plenty of water will help keep your skin hydrated and radiant while drinking too much alcohol can dry out your skin and leave it looking dull and lifeless.
2. Reduce Skin Cancer Risks
"Skin cancer is the most common cancer diagnosis, and it's the most preventable cancer. Most skin cancer is caused by damage from the sun's ultraviolet radiation (UV rays)." – Prevent Cancer Foundation
Skin cancer is, by far, the most common type of cancer. Fortunately, skin cancer is also the most preventable type of cancer. By adopting a healthy skin-conscious lifestyle that involves regular visits to the dermatologist and religious application of sunscreen, you can help prevent skin cancer from developing. If you adopt these habits during your early years, you can reduce your risk of some cancers by as much as 78 percent.
3. Improve Your Psychological Well-Being
"As issues with the skin are so outwardly visible to others, it is not surprising that those who suffer may also feel embarrassment and psychological distress. That's in addition to potential physical pain that skin conditions like eczema and acne can cause."
– Dr. Anjali Mahto, Consultant Dermatologist and British Skin Foundation Spokesperson
The link between skin health and mental health cannot be overstated. A growing number of mental health providers are focusing on the psychological issues that arise among people with skin problems such as acne, psoriasis, eczema and others. This field of study has gained so much traction that the field of psychodermatology is now a well-established field in many parts of the world.
Specialists in the field of dermatology point to healthy skin habits as an effective means of reducing anxiety and boosting mood. Conversely, researchers have discovered that people who lack a consistent skincare routine are more lonely and more prone to mood disorders such as depression and bipolar disorder.
4. Lose Excess Weight
People who take steps to healthier skin may notice they are gradually shedding excess weight. This desirable benefit tends to occur among people who choose to make positive changes to their diet, exercise routine, and sleep schedules. Making healthier dietary choices can also help improve your heart health. Skin-friendly foods, such as the following also tend to promote overall health:
Beans, lentils, and peas
Tomatoes
Salmon and other types of fatty fish
Spinach and green leafy vegetables
Carrots, apricots, and other orange or yellow vegetables and fruits
Carrots, apricots, and other yellow and orange fruits and vegetables
Nuts
5. Inspire Others To Focus On Their Skin
Many people – especially children – learn by watching others. This process is known as observational learning. It is a very powerful type of learning because the observers often begin to replicate the behaviors they observe. This can be extremely helpful if the behaviors are positive ones, like sticking to a regular skincare routine, wearing sunscreen, and seeing the dermatologist regularly.
The Bottom Line on a Healthy Skin-Focused Lifestyle
By taking steps to improve your skin's health, you will enjoy a variety of other benefits such as those outlined above. The key to positive results is your desire and commitment to adjust your lifestyle to nurture your skin. Through your dedication and consistent adoption of a skincare routine, a nutritious diet, sunscreen usage, and the proper rest and exercise, you can put yourself on the path to healthier skin and  improve your overall well-being.