People are constantly looking for ways to eliminate all their complexion issues. With the dawn of technology, many people are coming out with skin care lines to solve the problem.
Due to people's variations in skin tones and texture, among other factors, these skin care products may not help many to gain smooth skin. Sometimes it takes a more powerful tool to attain the best results – microdermabrasion may just be it.
We direct individuals to microdermabrasion because this procedure is quite safe, tackles skin flaws and wrinkles, and promotes faster cell degeneration, allowing your skin to become smoother and firmer, inducing a youthful appearance.
The procedure can be a very good treatment option for patients with busy lifestyles and superficial skin issues and looking for skin care treatments with minimal downtime and fewer side effects.
This article shall explore the basics of microdermabrasion, its uses, and potential benefits.
Basics of Microdermabrasion
Microdermabrasion is a cosmetic procedure used to exfoliate and remove the outer layer of the skin where the dead skin cells lie, and even out the wrinkles lines and stretch marks, among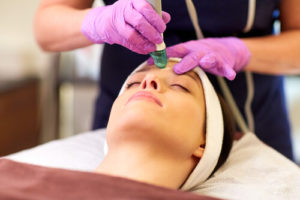 other issues.
Our dermatologists and estheticians will perform this procedure to ensure you get the best and most effective results. Some of the common types of microdermabrasion procedures include:
Diamond-tip microdermabrasion: Here the applicator, the diamond-tipped wand, makes direct contact with your skin, exfoliating it thoroughly.
Crystal microdermabrasion: It involves using fine crystals shot from a wand, directed towards your skin and simultaneously vacuumed back up.
These procedures work equally to leave your skin looking radiant and smooth looking.
Microdermabrasion Uses and Potential Benefits
Over the years, microdermabrasion has become increasingly popular amongst the youths and adult communities. Clients have loved the procedure because of its reliability in keeping their skin exfoliated and flawlessly looking.
For instance, they often request microdermabrasion to address:
Scarring
Hyperpigmentation
Stretch marks
Wrinkles
Uneven skin tone
Blackheads
Dull complexion
Thus, it has been typically used in the:
Face
Pelvic waistline and abdomen
Upper thighs
Hips
Buttocks
Upper arms
Note that you should repeat microdermabrasion several times to achieve the desired results.
Having understood what microdermabrasion is, its targeted areas and its uses, let's dive into its benefits.
It Helps Reduce Several Skin Conditions
Your skin is often vulnerable to certain conditions affecting your overall health and well-being. These conditions may include acne scars, stretch marks, black and whiteheads, wrinkles, hyperpigmentation, and sun spots, among other issues.
Most people have turned to microdermabrasion treatment because it is a versatile procedure perfect for your face and the rest of your body. It helps increase the cell turnover rate translating to collagen production and faster healing ability. There is a higher chance that if you have shallow acne scars, you may see an improvement.
It also helps exfoliate the skin by removing dead cells on the top layer, achieving a smoother look.
You can expect great changes such as smoother skin, brighter skin tone, shrunken pores, minimal wrinkles, tighter skin, fewer stretch marks, and fading acne scars soon after your first microdermabrasion appointment.
It Is a Painless and Safe Procedure
Unlike other medical procedures, microdermabrasion is a non-invasive skin resurfacing procedure by a skilled professional. It does not involve using lasers or needles to remove the outer skin layer, so it's not harsh on the skin.
Most of our clients often describe the procedure as a tickling sensation when undergoing the process, and it involves no discomfort or pain whatsoever. Using crystal dermabrasion techniques, the suction top makes a sort of massage, relaxing the client.
It Offers Immediate Results
Unlike other medical or cosmetic procedures such as laser treatments, a microdermabrasion appointment does not have a recovery time. The procedure takes an hour or less, and you can expect to see your skin looking brighter.
Since the treatment is relatively painless, chances are the only thing you may feel after the appointment are just tingling sensations. You may also have some redness on your skin from removing the dead skin's outer layer, though it heals in a few days. With microdermabrasion, our clients can return to their usual life routine, such as getting back to work or running their regular errands, without limits.
Microdermabrasion Aftercare
Our treatment will temporarily make your skin more sensitive. To minimize any side effects such as bruising and damage to the skin, you may be required to:
Apply moisturizer or sunscreen. These protect your skin from invasive UV rays that may cause hyperpigmentation or overall skin damage.
Stop irritating your skin. It would help if you minimized touching, rubbing, or using other exfoliating skin care with other products. Allow your skin to heal perfectly by itself.
Do not wax the treatment area. Waxing is painful; You should not subject your sensitive skin as soon after getting microdermabrasion done on your body.
Gently clean your treatment areas. After getting home from the procedure, ensure you gently wash your face or treatment of any remaining dead skin layers. Ensure you do not use any washing products that may irritate the skin. Only use a smooth wet cloth and water, and make sure you are super gentle.
A point to note is that after undergoing the microdermabrasion procedures, you may comfortably use your chosen skin care products because the skin can absorb and retain their effects better.
Explore Microdermabrasion Today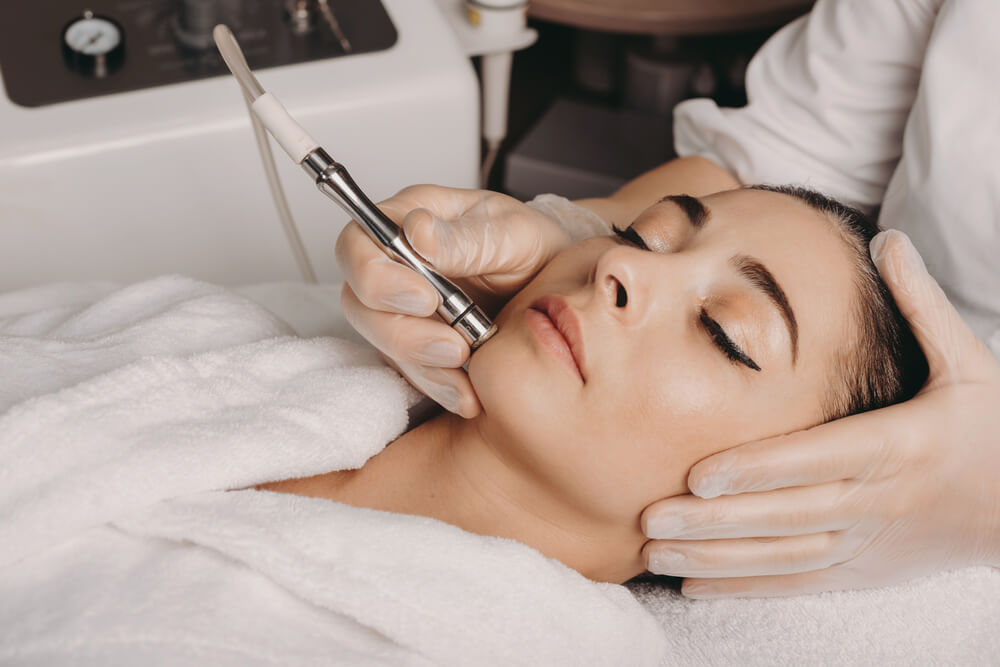 Now that we have covered some of the main points involved in understanding microdermabrasion, you may want to run to your closest professional. The team at SpaMD has got you all covered.
Contact our friendly team for further information and earn a free consultation.