There are many benefits to getting a facial, but what many people do not know is that receiving a facial treatment may actually be more beneficial to you and your overall health than a full body massage.
Relaxation Stress Reduction
Getting a facial treatment can be a great way to relax and unwind. Facials relax the muscles in the face, scalp and can help relax your breathing as well as your mind. Additionally, if you are interested in improving the overall appearance of your skin, a facial can be very effective. Studies have shown that a facial activates the sympathetic nervous system and reduces stress and anxiety as well.
Preventative Skincare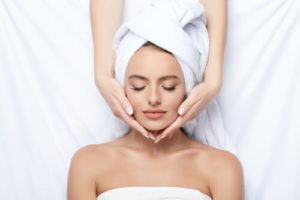 Receiving a facial on a consistent basis can help to prevent a number of skin related concerns that could arise. Concerns such as acne, monthly breakouts, pore congestion, as well as signs of aging.
Treat Breakouts Acne
Facial treatments from a trusted medical spa are also one of the best ways to treat breakouts and acne. Consistent facial treatment will heal and reduce the acne and blemishes on your face without causing damage or irritation. The process by which the facial treatment clears out the skin from blackheads, whiteheads and congested pores is the best way to remove unwanted bacteria as well as improve and reduce acne.
Anti-Aging Treatment
As we reach the age of 25, the signs of aging become more obvious on our skin. Lines and wrinkles may become more apparent and there could also be a loss of some skin elasticity. Receiving facial treatments on a regular basis in addition to a regular skin care routine is the best way to slow down this process. Facials help reduce many signs of aging such as redness, wrinkles, sagging, rough skin and hyperpigmentation.
Misconceptions About Facial Treatment
Facial treatments today are far more advanced than they once were. In the past, facials were about extractions and steaming the skin. The result was skin that appeared bruised and blotchy. Today, facial products and technology are far more advanced and we know more about skin care than ever before.
Some common misconceptions about facials:
It will hurt.
It will cause breakouts.
You can do the same treatments at home.
A single facial will fix all your skin problems.
Facials are now far more advanced and facial treatment products have changed the way facials are given. Treatments are focused on hydrating, balancing and nourishing the skin. Current skincare products are designed to calm skin, dissolve away dead and unwanted skin cells and add hydration to refresh and create beautiful skin.
Facial Treatment Process
Most facials consist of four parts:
Facial cleanse
Exfoliation
Face and neck massage
Mask application
During your facial, your therapist will steam and exfoliate your skin. They may also add additional massages to your face, products, or specialized treatments to better serve your unique objectives.
Best Time to Get Facial
Anytime is a good time to receive a facial treatment. However, one of the best times is in the cooler months like autumn. This is because the fall is typically a time of the year where you will have less direct sun exposure. Winter is also a good time to get a moisturizing facial as the winter weather is often very dry and harsh on your skin.
During the summer months, dirt and dust as well as sunscreens can leave your skin dry and your pores clogged. This could also lead to a breakout. Facials will remove old, dead skin cells and reveal refreshed, rejuvenated skin.
If you have a tan from the summer, those skin cells are dead and they need to be removed to make way for new skin underneath. Once your skin is moisturized, it will be better protected for cold winter weather. It is important to remember that a facial is a great way to repair the stress that your skin has undergone. Damage to your skin from the sun, air pollution, and wind can all be slowed or reversed from a facial treatment.
What About a Microdermabrasion Facial?
Another fantastic option is the microdermabrasion facial. This is a procedure that removes dead skin cells and exfoliates the skin. If you have fine lines in your skin, clogged pores, uneven pigmentation, wrinkles, acne scars, damage from the sun or general aging, microdermabrasion may be for you. It is noninvasive and the results from the procedure will last longer than a typical facial It is a good choice for anyone who does not want to use harsher methods on their skin.
Facial Treatment Vs. Massage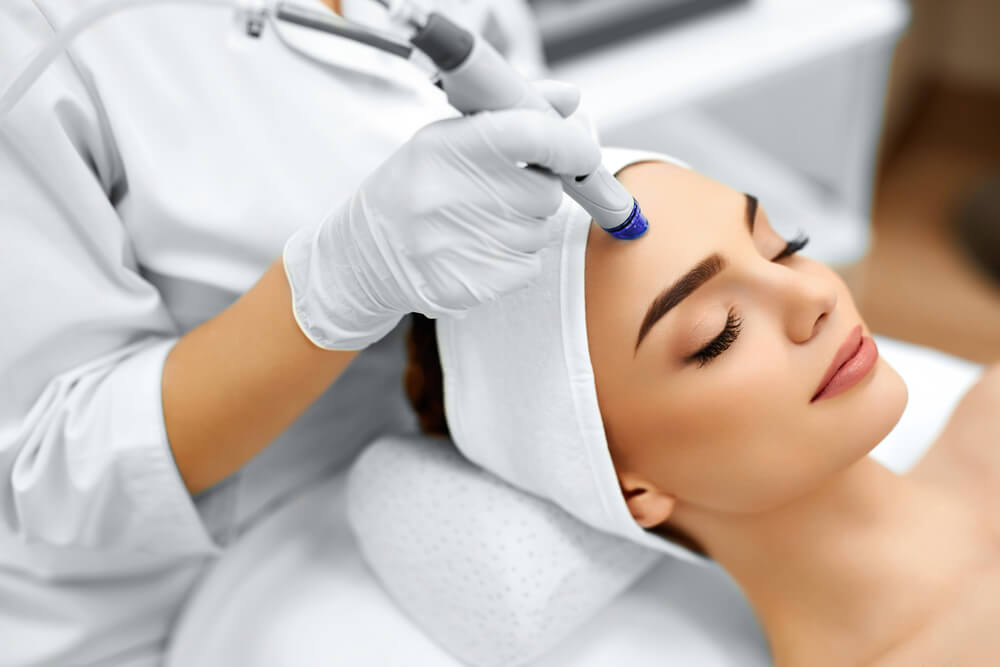 In summary, there are many benefits to receiving a facial. It can be deeply relaxing and it can also greatly enhance the health of your skin. Facials can be used to treat acne, dry skin and even relieve TMJ pain. Facial treatment can ultimately be more relaxing and better for your overall health than receiving a massage.
Spa MD offers simple, safe, nonsurgical, noninvasive treatments to restore and rejuvenate your natural beauty and give you relaxation and peace of mind.
If you are searching for high quality skin therapy at reasonable prices, our team of exceptionally talented clinicians at Spa MD is ready to treat you and relieve your stress. Contact us today.