The summer months are great for spending outdoors, seeing friends and family, hanging out at the lake, and grilling, but they aren't so skin-friendly. Suddenly your winter skincare regimen seems heavy, and you start breaking out, or you burn easily under the sun's unrelenting rays. What gives? Is there a way to enjoy the summer heat without sacrificing skincare? The answer is: Yes. With a few tweaks to your routine, you can get back to a healthy-looking complexion and have fun in the sun.
Radiant Summer Skin Tips
The experts at Spa MD have put together a few summer skincare tips and tricks, so you can feel confident in your skin. We encourage you to set some time aside in the coming months to try a couple (or all) of these to get silky, summer-ready skin.
1. Use a Moisturizer With SPF
Everyone should be using a broad-spectrum sunscreen of SPF 30 to 50 every day of the year, but especially in the spring and summer. You can combine SPF with moisturizer in a double-duty product to eliminate one step in your routine.
All ages should shield their skin from the sun with sunscreen, hats, and SPF clothing. Protecting your skin against the sun will prevent wrinkles, premature aging, sunspots, and other pigmentation issues. Be aware of the best ingredients for sunscreen for your skin and how to tell if your skin has sun damage.
2. Don't Omit Toner
In addition to switching to a moisturizing SPF, it can be a good idea to include toner in your routine, especially if your skin tends to get oily as it gets warmer and more humid. Think of a toner formulated with lipo-hydroxy acid, glycolic acid, and salicylic acid to gently exfoliate the skin. They can help you open up clogged pores and keep acne under control. Not to mention, keep skin smooth and soft.
3. Invest In a Reparative Vitamin C Serum
Vitamin C is essential year-round, but it is imperative in the summer. The antioxidant can help prevent hyperpigmentation, improve the look of fine lines, and stimulate collagen production. Add a couple of drops to your skins before your moisturizer, and you are good to go.
4. Eat Summer Superfoods
Envision the rainbow of foods that fill the farmer's markets and grocery stores in the summer, like watermelon, blueberries, strawberries, tomatoes, cucumbers, cabbage, figs, and cherries. They not only provide vital vitamins and skin-boosting antioxidants, but their higher water content is hydrating to the body and your skin.
5. Slough off Dead Skin
Sure, it's important to remember not to over-exfoliate, but the warmer summer months are the time to softly exfoliate your skin to improve its texture and appearance. Alpha-hydroxy acid and beta hydroxy acid (AHA and BHA, respectively) are chemical exfoliants that can make a world of difference in your skin, helping to improve fine lines, dull-looking skin, and dead skin.
It's not the physical exfoliation we may remember from the drugstore products of our childhood. It works behind the scenes, leaving your skin firmer and more radiant skin. Start with one night a week and work your way to additional nights as long as your skin seems to tolerate it.
6. Use Non-Comedogenic Makeup
Not everyone wears makeup, but those of us who don't want to stop even when it's sticky out. That's why it's so important to wear non-comedogenic cosmetics. Take a closer look at the labels on your favorite products and only keep those that say "non-comedogenic." That's a way of saying it's a product formulated without ingredients that will clog your pores.
7. Scrub-a-Dub-Dub a Little Less
We understand that in summer, with heat and humidity, you get extra sweaty, so we are not recommending to forego showers, just that you spend less time under hot water. Hot water can strip the skin, drying it out even more. If you want a longer shower, turn the water down, or try a cool shower after an intense workout. Who knows? You may even like it!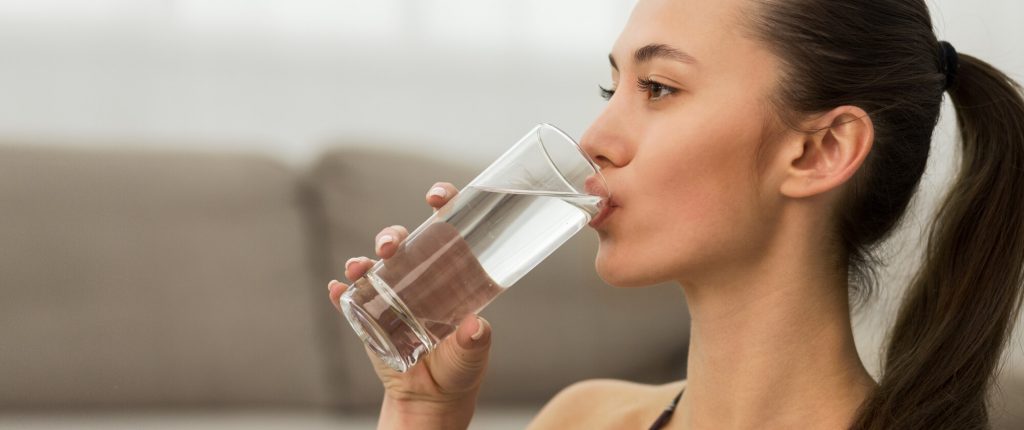 8. Hydrate, Hydrate, Hydrate
You know the adage to drink eight glasses of water a day? That's a starting point. Everyone is different, and we do get some fluids from the foods we eat. The best bet is to listen to your body. If you are feeling sluggish, tired, or you exercise a lot, drink more water. And, if you are thirsty, drink up! Your skin will thank you.
9. Get a Custom Facial
Suppose you are trying all the summer skincare treatments to no avail. In that case, you may need the help of an expert clinician who can evaluate your individual needs and select hydrating, nourishing products for your skin. A custom facial is also perfect for extractions, exfoliation, and putting moisture back into parched summer skin.
10. Get a Light Peel
With the tendency to burn during the summer, you might not need a deeper facial, but if choosing a facial peel, consider a light or superficial peel. It can be enough to exfoliate your skin, brighten up skin tone, and improve the appearance of acne and fine lines. Your technician can tell you everything you need to know about chemical peels and help you decide which one is best for your skin.
Skincare Expertise With Spa MD
Protecting your skin should be a priority all year round, but especially in the summer when we are outdoors more often and exposed to damaging UV rays and drying heat. With a bit of pampering, your skin can get back on track to looking fresh and dewy. Spa MD is here to help you with your professional skincare needs. We'll evaluate your skin's needs and offer you individualized solutions so that you get glowing, healthy skin. Contact us today.