Patients looking to improve the appearance of their skin can turn to microneedling. Healthcare providers use tiny needles to stimulate the skin to heal and eventually look younger and firmer. The procedure also reduces the sizes of pores to make the skin look smooth.
The procedure works on the face, legs, neck, and other areas that show damage. Most patients need several microneedling sessions to get the look they want.
Understanding Microneedling
Microneedling makes tiny holes in the skin using a tool covered with several tiny needles. The practically invisible holes encourage the skin to produce collagen, which heals the minor trauma caused by the needles.
As skin ages, collagen declines, and wrinkles appear. The goal of microneedling is to encourage the skin to make more collagen, which shrinks pores and revives that youthful buoyancy. The skin also loses collagen after injuries, excessive acne, and scarring.
Most patients need several microneedling sessions, which cover several months of visits, before they see the results of newly healed, collagen-filled skin.
Why Get Microneedling?
People who seek out and benefit from microneedling usually have cosmetic or medical reasons. This procedure is one of the best anti-aging treatments because it can shrink oversized pores and reduce fine lines and wrinkles. It also tightens crepey skin and can lighten stretch marks.
Patients with scars from burns or acne benefit from microneedling sessions. Additionally, problems related to skin discoloration, alopecia (hair loss), and hyperhidrosis (excessive sweating) can be eased after microneedling sessions.
What Happens in a Microneedling Session?
Before a microneedling session, your healthcare provider will prescribe or apply vitamin C cream to begin stimulating collagen production, where you'll receive the procedure. On the day of your procedure, the healthcare provider will clean and numb your skin using lidocaine or a similar product.
About 30 minutes after applying numbing cream, the healthcare provider will begin the procedure. They use a small roller, either manual or electric, to puncture the skin with the tiny needles. Many electric rollers have pulsing features that change the depth of the puncture wounds based on scarring. The needles range in length from 0.5 millimeters to 2 millimeters.
During the procedures, patients usually feel a warm scratching sensation. In bony areas, the needles can cause discomfort, and deeper needles can cause some bleeding. Appointments are usually between one hour and several hours.
After the procedure, patients report having swelling and redness for five to seven days. They often use ice packs and anti-inflammatory medication for relief from swelling and irritation. Healthcare providers recommend avoiding sun exposure while your skin is healing.
Risks of Microneedling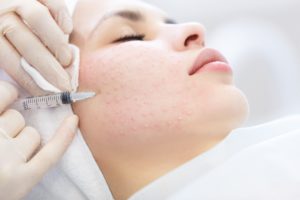 As microneedling is a medical procedure, some risks exist. Overall, microneedling is a safe procedure, and the most common side effect and risk is skin irritation. Other risks include redness, swelling, bruising, dryness, discomfort, and skin flaking.
Patients can experience bleeding, but only after deeper treatments. Because of the possibility of bleeding, you should talk to your doctor about any blood-thinning medications before you commit to microneedling sessions.
Microneedling can cause infections. Some patients can have changes in their skin pigmentation, and some people react to the medications healthcare providers apply to the skin. If your health care provider uses an electric or heat-based tool, you could end up with some skin burns.
If you have a skin infection, keloid scarring, or active acne, you should avoid microneedling. Your dermatologist will evaluate your skin to determine if you are a candidate for the procedure.
Benefits of Microneedling
Microneedling provides many benefits for people with all skin tones and types. It is a safe and proven way to reduce the signs of scars and wrinkles by rejuvenating the skin and shrinking pores. While more research helps improve the efficacy of the procedure, healthcare providers consider microneedling a viable treatment option for patients with scarring, wrinkling, large pores, and minor skin discoloration.
Compared to other skin rejuvenation procedures, the risks of microneedling are minimal. Other techniques cause more irritation, chances of infection, and skin discoloration. Because of the minimal risks, dermatologists recommend it for people with all skin tones.
Contact Spa MD for a Free Consultation Today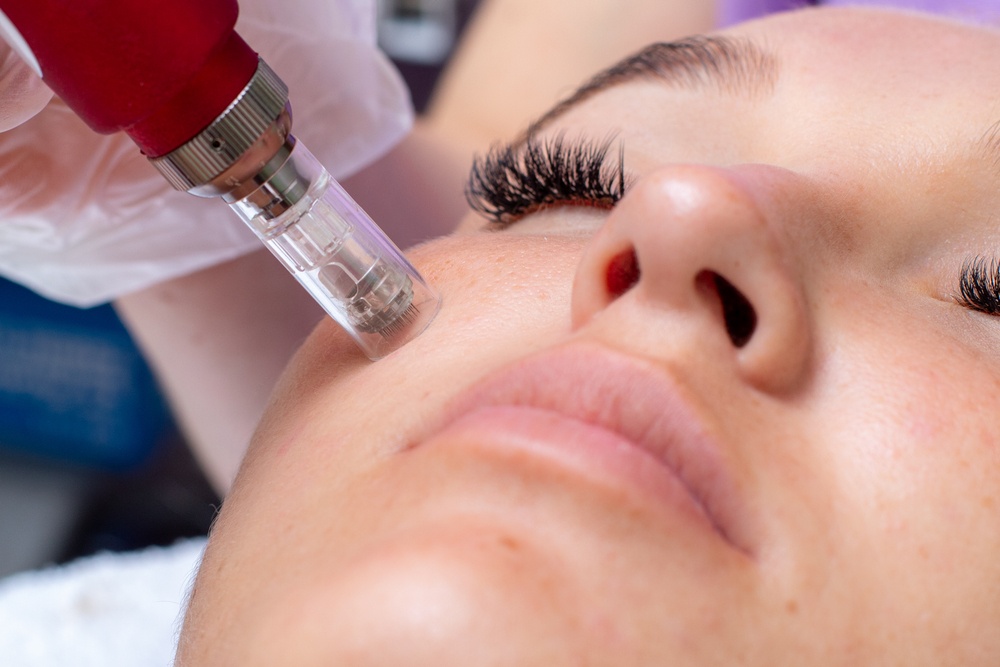 If you want to experience the benefits of microneedling for yourself, it's time to contact Spa MD. Our experts can answer any questions about microneedling. Contact Spa MD today to speak with one of our skincare specialists.