The long hot days of summer are coming to an end, and autumn is finally here. That means it's time to switch your summer skincare routine for one more suited to the crisp fall air. If you don't want to throw out your products in exchange for new ones, we have a simple beauty regimen just for you.
By following the tips listed in this guide, your skin will feel revitalized, and you'll be ready to take on anything the fall season throws at you.
1. Moisturize, Moisturize, and…You Get The Point
Depending on your region, the air is probably chilly and a bit drier than it is in the summer. That's why it's important to moisturize daily, at least twice a day. Making sure your skin retains moisture and stays hydrated in the fall is essential for preventing cracked and scaly skin. It's the second most important season of the year, when lotion should be a very significant part of your skincare routine—with winter skincare being the most important.
We recommend using a high-quality moisturizer in fall and winter, while switching to a less expensive one during spring and summer, and compensating with SPF. This way you can invest in a richer moisturizer for the colder months, and keep the ones you regularly use when it is warmer, which will save you money and allow you to adapt to the changing seasons each year.
2. A Humidifier is Your Best Friend
An excellent way to combat dry skin is with the help of using a humidifier while you sleep. The atmosphere in your house may be arid due to insulation and other factors, such as temperature changes, which is why the humidifier plays a pivotal role in preventing and healing shriveled skin. Keeping the environment's moisture well maintained by an automatic device will ensure your skin doesn't get damaged in your sleep and that the air quality is optimal for its restoration.
3. Sunscreen, Even When it's Cloudy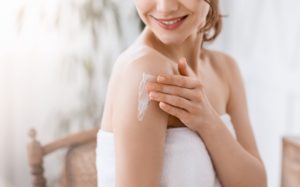 Wait, summer's over! So, then what's the benefit of sunscreen? While UV radiation may be most dangerous to your skin in the summer heat, you're more susceptible to it in the fall and winter. This is because the days are often less sunny and have cloudier skies, which often causes people to think they don't need to use SPF when they're outdoors.
However, there's unfortunately still a lot of invisible UV exposure your skin is vulnerable to, which can be pretty damaging if it's left unprotected. That is why wearing any sunscreen is crucial all year round, especially if you plan on being outside for long periods of time. You don't have to use much, but it's still a good idea to apply a thin layer of SPF, even when it's foggy outside.
4. Exfoliate Once in a While
Exfoliating is a no-brainer. No matter what season it is, exfoliating once or twice a week is always a good idea. It's essential for removing dead skin cells to make way for fresh, new skin to grow. Plus, if you have an exfoliating cleanser, you're doing double duty and cleaning your skin while scraping away dead tissue. Just make sure not to do it too often, or else you risk irritating your skin (especially if you already have sensitive skin).
5. Stay Hydrated
Keeping your skin hydrated is more than just lathering yourself up in tons of lotion. You've also got to make sure to drink plenty of liquids as well. Yes, every skincare guide in the world says this, but it's for a good reason. Staying hydrated—specifically with water—is one of the most organic and effective methods of maintaining a luscious skin complexion. There are also many other benefits of drinking water.
6. Avoid Long, Hot Showers
Unfortunately, taking long showers with hot water can dry out your skin. Cold water does as well, but most people don't willingly take long, freezing showers. With cold weather creeping in, you might be tempted to take a steaming hot shower. For the sake of your skin, refrain from this urge and take shorter, warm showers.
7. Dress for Success
Dressing for your skincare success in fall means protecting yourself from the elements and layering yourself with thick and warm layers. As we've stated before, cold weather creates dry air, which can result in dry skin. Windy days are especially a major threat to your skin and can be detrimental to preserving its moisture. This is why it is always important to bundle  up and dress accordingly for the weather.
8. Try a Professional Facial
When all is said and done, one of the best things you can do for your skin is to treat yourself to a professional facial. Not only will this leave your face feeling clean and refreshed, but your skin will also be rejuvenated and could have a radiant glow. Spa MD provides exclusive custom facials in the St. Paul, Minnesota area with various options to clean, exfoliate, hydrate, and bring a youthful shine to your skin.
Get Your Skin Fall-Ready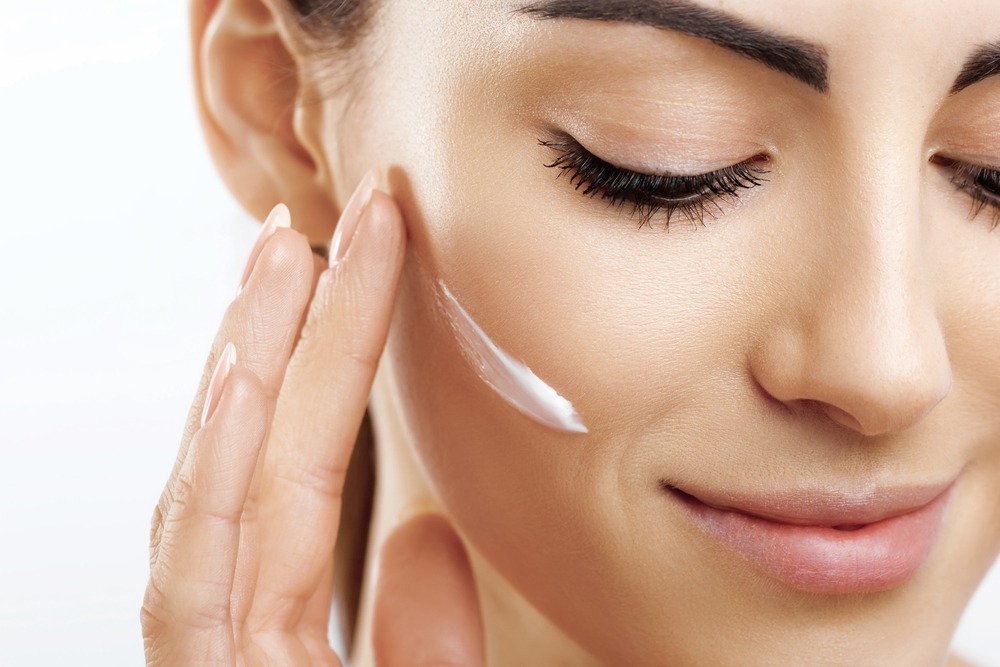 It's one of the most beautiful times of year, and there's no reason you also can't look your best along with the weather. By following these tips, your skin will stay stunningly clear and make all your friends and family wonder what your skincare routine is.
If you're looking for skincare advice or professional facials in the MN area, contact one of our experts today.