We all want glowing skin with little to no signs of aging. But aging, acne, and too much exposure to the sun can leave our skin looking old and weary. Laser surfacing utilizes modern technology to treat wrinkles, facial lines, acne, and other skin damage effects.There are two ways to perform the facial rejuvenation procedure – using an ablative laser or a nonablative laser or light source. Let's read on to learn more.
Laser Skin Surfacing – How it Works
Laser surfacing is a facial rejuvenation procedure that removes the outer damaged layer of the skin to pave the way for new skin cells and enhanced collagen production. When done correctly, the treatment reduces the appearance of sun damage, wrinkles, scars, and other unsightly signs of aging.
Ablative Laser
This laser procedure involves removing the outer layer of the skin (epidermis) and heating the underlying skin, called the dermis. Removing the epidermis triggers the skin to produce more collagen, a protein designed to enhance skin texture and firmness. The outer layer of the skin will heal by developing a new, healthier skin texture.
Non Ablative Laser
The nonablative laser doesn't involve injuring the skin. It's less aggressive than the ablative laser and offers a shorter recovery period. However, the aftermath results of this treatment are less noticeable.
What to Expect from Laser Surfacing
Laser surfacing can help to reduce the appearance of age spots, warts, scars from acne, large pores, and sun damage. Dermatologists can use different types of lasers on your skin. Carbon dioxide and erbium are the two common lasers most experts use.
Carbon dioxide lasers remove wrinkles, scars, and warts, while erbium lasers remove wrinkles and lines.
Since the treatment involves injuring the epidermis, you should expect the skin to feel sore and irritated. The feeling lasts for a few days before it subsides. Laser surfacing will also increase your skin's sensitivity to light.
When a new layer of skin develops, wrinkled skin, age spots, and scars become less noticeable. The skin will also feel smoother, software, and moisturized.
One of the good things about laser surfacing is that the effects are permanent, especially with regard to skin complications like scarring. The treatment will help remove unsightly scars on your face for good.
Patients can repeat laser surfacing for other signs of aging to maintain a younger and more vibrant facial appearance.
Preparing for Laser Surfacing
You are an ideal candidate for laser resurfacing if you generally want to see an improvement in your skin's tone, texture, and overall look. But this doesn't mean you shouldn't consult your doctor about it.
Consult a dermatologist about your cosmetic goals to determine whether you're a good fit. Laser surfacing isn't recommended for patients with:
A history of keloid scars

Deep wrinkles or excess skin

A dark skin

Active herpes

Skin conditions like psoriasis or scleroderma
Consulting a doctor before the procedure helps to ensure you follow the right guidelines for a successful laser treatment. If you're a good candidate and you decide to continue with the procedure, your doctor will discourage you from taking medications or supplements that might affect clotting, including ibuprofen, aspirin, vitamin E, etc.
Smoking can prevent quick healing and is generally not recommended when you're about to go for laser surfacing.
In some cases, your doctor might advise you to take antibiotics days before the treatment to help prevent bacterial infections. This happens mostly in patients easily prone to fever blisters or cold sores.
Benefits of Laser Surfacing
There are more than a few benefits of laser surfacing.
Quick and Easy
One of the main perks of laser surfacing is that it's relatively quick and easy. The procedure usually takes about 30-40 mins. It's a treatment that doesn't take too much of your time, so you can fit it into your tight schedule.
Laser surfacing is also an outpatient procedure. Once the treatment is complete, you'll return to your normal life. It's a convenient and effective procedure that will help you achieve your cosmetic goals in less time.
Younger, Radiant Skin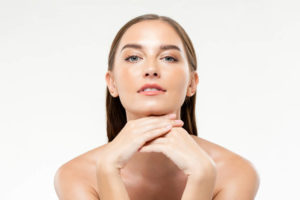 Of course, the main reason to consider laser surfacing is to eliminate unsightly signs of aging and scars on your skin. Laser surfacing gives you the best, long-lasting results. For instance, if you're treating scars, laser surfacing will give you permanent results.
Getting younger, glowing skin isn't just about hiding unwanted wrinkles and blemishes. Skin surfacing eliminates these spots and triggers collagen production even as you are getting old. After the procedure, you won't have to use cosmetic products to hide your minor skin flaws. You'll feel more confident and happy with more youthful, radiant skin.
Permanent Results
Most people shy away from facial rejuvenation procedures because of the temporary results they get. Laser surfacing delivers amazingly permanent results. Your new younger appearance will last for years.
The stimulation of collagen production on your skin brings new life to your skin and makes you feel younger again.
Aftercare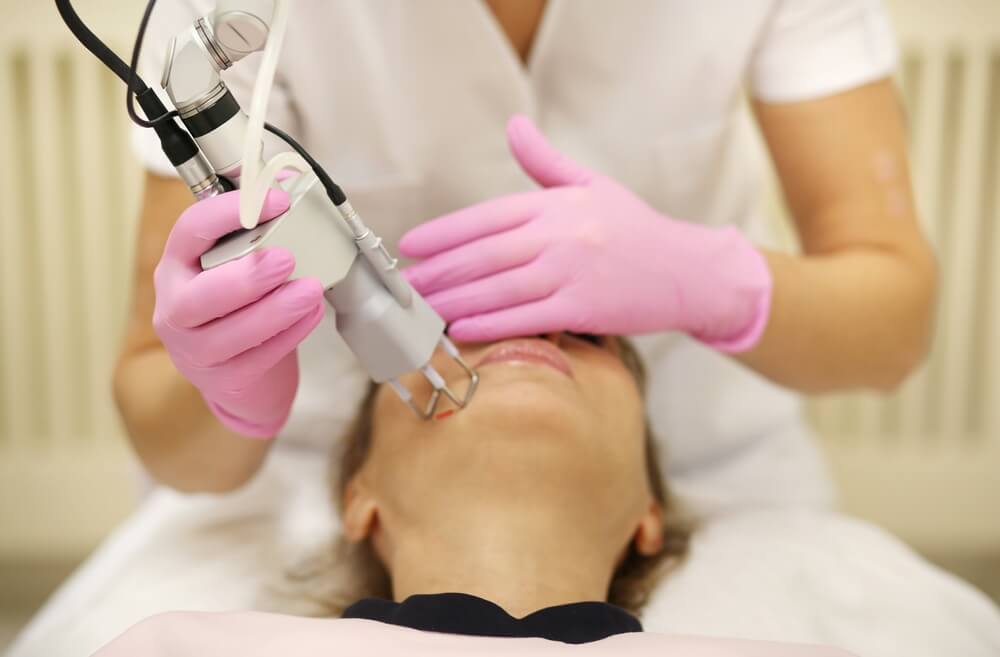 Aftercare is important once you undergo laser surfacing. Your doctor will provide detailed recommendations on how you can cope with the side effects and care for your skin as it heals. For instance, your doctor will advise you to stop smoking right after the procedure, as this will slow down the healing process.
Applying petroleum jelly on your skin will also help to reduce irritation and protect the skin from further sun damage.
You don't have to walk around feeling old and weary. Laser surfacing is a facial rejuvenation procedure to ensure you achieve your cosmetic goals. The best part is that the results are permanent. Once you get rid of the wrinkles, age spots, and scars on your face, you'll enjoy your youthful appearance for years.
At Spa MD, we offer cosmetic laser treatments tailored to your skincare needs. Whether you're worried about the aging signs on your face or the large pores, or you simply want to treat your skin from sun damage, our experienced specialists will help you. Contact us today to schedule an appointment.