Shunning the conventional hair removal methods like plucking, shaving, and waxing and turning to modern techniques can be a daunting thought for many. Be it your underarms, hands, or legs, laser hair removal is a modern and efficient way of removing unwanted body hair. 
Cosmetic laser treatments are becoming common practice to remove scars, wrinkles, and stretch marks. And they are equally safe and beneficial in removing hair with long-term results!
What Is Laser Hair Removal?
Laser hair removal uses a concentrated light beam on the target site to remove hair. The pigment absorbs the light, damaging the hair follicles and preventing new hair from growing. 
This quick, targeted method is suitable for all hair or skin types, but people with fair skin and dark terminal hair are considered ideal candidates. 
How Is Laser Hair Removal Superior To Conventional Methods?
There are numerous benefits of laser hair removal over traditional methods, which we will discuss below:
Time-Saving
Plucking, tweezing, and waxing hair can be an arduous and frustrating process, taking up a significant amount of time from your busy routine.
One of the best aspects of laser hair removal is that it is a remarkably quick and short process, taking just a few minutes to complete with technologically- advanced devices. 
Another advantage of laser removal is that it does not require downtime, and most people can return to daily activities soon after the procedure.
Less Pain, But Many Gains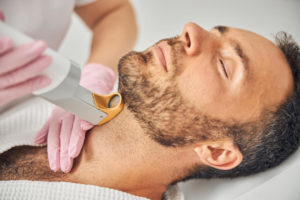 If you are afraid of undergoing the painful experience of waxing or threading, laser treatment is for you! 
Laser hair removal is a relatively painless procedure, and many technicians apply a numbing cream to eliminate any possible discomfort.
The first laser hair removal method was adopted in the 1960s, and the modality has improved. Rest assured, modern laser devices are minimally painful or uncomfortable.
Another less painful method of hair elimination is chemical peeling. It is a budget-friendly alternative to laser hair removal.
Prevents Hair Regrowth 
The conventional hair elimination methods remove the hair from the skin surface but do not alter the hair follicles. Laser exposure damages the hair follicle, preventing ingrown hair while giving you lasting results.
You can expect no new growth hairs until the follicle reforms and creates new hair strands. However, each subsequent session renders it longer for hair to grow again.
Therefore, it is easily the best long-term solution for extracting unwanted hair.
Cost Effective
Laser hair removal may put a slight dent in your finances up front, but the investment goes a long way. It is an easy-to-maintain method that saves you from frequent waxing creams and razor purchases, saving money and time you would otherwise spend shaving, waxing, or tweezing in the long term.
This permanent solution immensely benefits individuals who struggle to keep up with their hair-removing routine. Annual touch-ups will keep any little hair growth at bay and provide the best results.
Safe
Conventional hair removal methods carry certain risks. Waxing can potentially cause burning, inflammation, and irritation, and you can sustain painful cuts and scars while shaving. Unlike these old methods, the cosmetic way of removing unwanted hair is generally safer.
Many people used to fear laser exposure, but the truth is that modern lasers are safer than ever in the hands of skilled, certified technicians. 
The advanced devices are designed to be best suited to the human skin, and some mild side effects are associated with laser treatments, including redness and edema. However, these resorb within a couple of days. 
You are advised to follow a proper skincare routine after the procedure.
Targeted Action
Another prominent benefit of laser hair removal is its precise action. There are some areas on the body you can't reach with a razor or a wax strip, leaving you with some unwanted hair. A laser can easily remove hair from specific areas.
The targeted action can also help shape a tiny area of the hair/ skin. Shaping the eyebrows with the hand is tricky and requires immense precision. Even with a lot of care, things are likely to go wrong. But that is not the case with lasers!
The experts at SpaMD can give the correct contour to your beard hair and shape your eyebrows!
Improves Skin Quality
Laser hair removal can improve overall skin quality by giving you a silky smooth skin texture, such as by eliminating rough stubble or remaining stray hairs. It is also a viable alternative to shaving and waxing, as the latter can result in dry, red, and irritated skin.
An improved skin texture imparts a youthful, glowing, and fresh appearance, enhancing confidence!
How Can SpaMD Help You?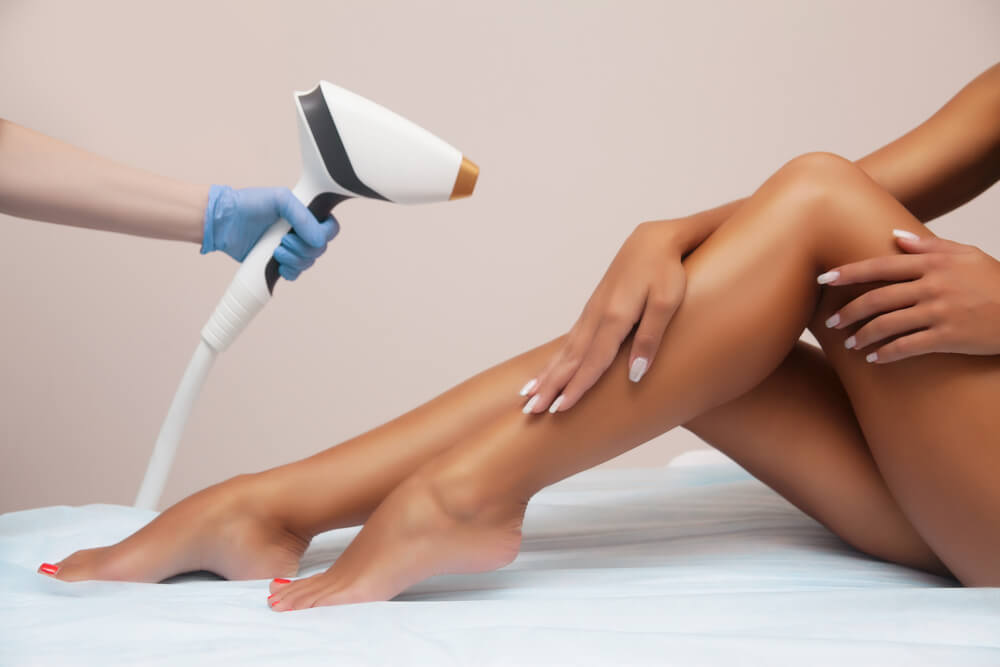 SpaMD is a state-of-the-art, high-quality center offering many modern cosmetic treatments, including laser hair removal. If you seek a permanent solution for your excess, unwanted hair, contact us today to book an appointment with the experts at SpaMD and feel confident in your skin!