There are many benefits to exercising. It can improve mood, reduce body fat, and even clear skin. So, it's no wonder those who want a healthy and youthful appearance start incorporating exercise into their daily routine.
Regular exercise improves the appearance of the skin by decreasing wrinkles, increasing collagen production, and improving circulation. We have highlighted the benefits of exercise on skin health in this blog. Let's read on.
Benefits of Exercise for Skin
Adopting a healthy lifestyle that includes regular exercise can do everything from improving your mood to helping you manage chronic skin conditions like eczema. Here are five benefits of exercise for your skin:
1. Improved Blood Flow to Nourish Cells
The key to healthy, youthful skin is blood flow. Without adequate circulation, the skin will appear dull and lifeless. Regular exercise improves blood flow throughout the body. Exercise increases your heart rate and blood flow and delivers nutrients and oxygen to the skin cells. The increased circulation nourishes your skin cells, which can help improve skin tone, texture, and appearance.
2. Enhanced Blood Flow Removes Toxins from the Skin
Exercise boosts circulation, which also removes toxins from the body. The increased blood flow aids in flushing out toxins and other harmful substances from your skin. It reduces the chance of skin becoming clogged with impurities. Exercise is a great way to detoxify the body and reduce the risk of skin problems.
3. Decreased Stress Improves Skin Condition
Stress is notorious for chronic skin conditions and causing acne breakouts due to stress hormone production. Cortisol is released when stressed causing your skin to produce excess oil and clog pores.
Exercising can help you manage stress by reducing anxiety, increasing energy levels, and improving your mood. It can increase the production of "feel-good" endorphins in the brain. Endorphins are the body's natural pain relief chemicals and can improve your mood and help with stress skin issues.
Additionally, when you're more relaxed, it's easier to take better care of yourself and avoid harmful habits like smoking or eating unhealthy foods that may worsen chronic skin conditions.
4. Stimulates the Production of Collagen
Exercise stimulates the production of collagen and elastin, proteins that help improve skin hydration. These proteins help make up the skin's fibrous tissues. When you exercise regularly, your body releases these amino acids into the bloodstream to be used by the skin cells.
5. Prevents the Overproduction of Sebum
Sebum, an oily substance produced by sebaceous glands in the skin, is essential for the health and function of the skin. It helps protect the skin from drying out and maintains its moisture balance.
However, too much sebum can clog pores and create breakouts. Combined with dead skin, excessive sebum can result in pimples. Exercising helps maintain a healthy balance of sebum production in the skin.
How to Take Care of Skin During Exercise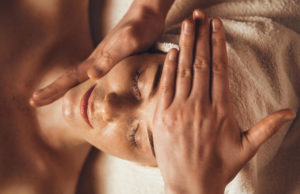 One of the biggest concerns for people with eczema who exercise regularly is their face and neck. The skin on our faces is generally thinner than the rest of our body, making it more sensitive to damage by heat and sweat.
After exercise, people with eczema may develop flare-ups, typically brought on by salt from perspiration. With so many people now opting for weight lifting and running, it only makes sense to find ways to protect our skin while exercising to avoid any damage or irritation.
Clean Your Skin
Exercising outside or in a hot location can make the skin oily. Sweat and dirt stick to the oil, and the first thing to come into contact with your face when you work out is your hands. Before exercising, wash your face with a mild cleanser and apply moisturizer. After exercising:
Use a gentle facial cleanser formulated for sensitive skin
Avoid over-drying products like alcohol or fragrance
Avoid using makeup during exercise to prevent any irritation on your face while sweating
Protect Your Skin from the Sun
Exercising outside in the sun can cause your skin to become dry and red. UV rays are also carcinogenic, so it's good to limit sun exposure when you're exercising outdoors. Protect your skin by wearing a hat and sunscreen with UVA/UVB protection.
Wear the Right Fabric
When working out, wear fabrics that wick sweat away from the body. Your clothes should keep you dry and not irritate your skin. Avoid wearing tight clothes that don't allow air to flow through.
Turn to Spa MD for Better Skin Health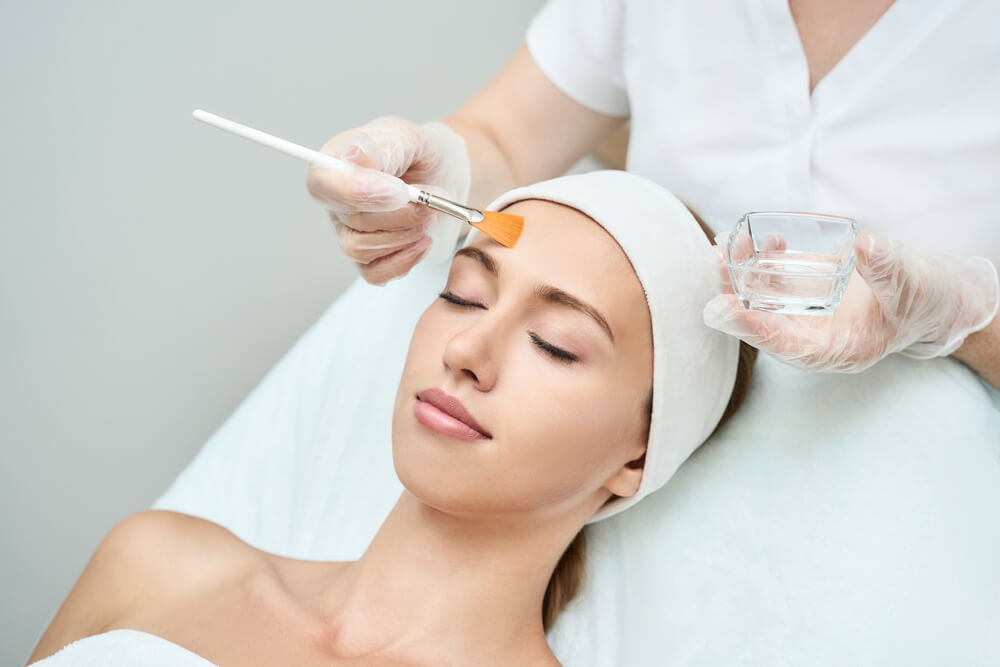 Exercise is integral to a healthy lifestyle and can have numerous benefits for the skin. Regular exercise can produce beautiful, vibrant skin by improving circulation and detoxification. You can achieve the youthful appearance you desire with proper lifestyle habits like sleep, managing stress, and a regular skincare regimen.
Spa MD offers a wide range of quality skincare products and services, so you can effortlessly achieve beautiful skin. Contact us today for more info.