Many people are on the hunt for ways to get perfectly soft and smooth skin. There's nothing quite like glowing, radiant skin to boost one's self-esteem and confidence. One option to give your skin an edge is getting a regular facial treatment. Facial treatment is a skincare routine that involves exfoliating the skin, cleansing, eradicating dead skin, and using facial masks and peels to boost skin health.
Several facial treatments are available for people with different facial needs. Some treatments are designed for moisturizing facial skin, while others are for cleansing it. Contrary to other people's perceptions, getting facials is often better than a message. Keep reading to know the benefits of regular facials, from relaxing pressure points to exfoliating your skin.
Rejuvenates Your Skin
As you age, your skin loses its texture. It may also lose its luster due to various external factors, such as pollution and your lifestyle. Getting facial treatments can rejuvenate your skin and see noticeable improvements in skin texture.
Aids in Acne Treatment
Approximately 50 million Americans deal with acne annually, while some 85% of Americans between 12 and 24 years have battled the condition. Acne is a common skin problem that arises when hair, sebum, and dead skin cells clog your skin pores.
People experiencing acne have several options, with facials being one of the most effective. Facial specialists use multiple salicylic acid products, which reduce acne by keeping your pores clear. It doesn't stop there. Facials aid in cell rejuvenation and hydrate the skin, meaning you could prevent future acne breakouts with regular treatment.
Lowers Stress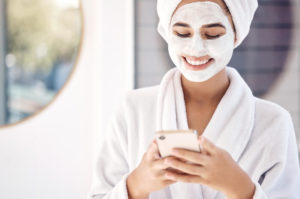 One benefit of regular facials is that it reduces stress. Your face has many pressure points that can benefit from targeted relaxing. You will notice various body changes when an esthetician massages these pressure points.
Why? Facials work at relaxing these pressure points, reducing tension and anxiety. That, in turn, leads to beautiful, glowing skin as stress can have a negative impact on its appearance.
It's best to visit a professional for a facial massage as you may not locate your pressure points for effective relaxing.
Slows Aging
Your skin produces less collagen as you age, losing its elasticity and causing wrinkles. Regular facials can slow down the process by tightening the skin.
Facial treatment involves using multiple anti-aging products, such as face masks, chemical peels, and oils. These products contain several chemicals that stimulate collagen production and slow the effects of aging.
Additionally, regular facials minimize wrinkles and facial lines, giving you a youthful look.
Helps Remove Blackheads and Whiteheads
If your pores are clogged, you will notice white and blackheads on your skin. These substances make your skin dull and bumpy.
Do not pop the whiteheads even if you are tempted because they may spread on your face. Even home remedies may lead to skin irritation or expose your skin to bacteria if you use the wrong products.
The best way to eradicate blackheads and whiteheads is to go for regular facials. Facial specialists have experience dealing with blackheads and have the tools to eliminate them safely.
Exfoliates Your Skin
Another benefit of getting regular facials is that it exfoliates your skin. Skin exfoliation unclogs your skin pores, eradicating dirt, excess oils, and dead skin cells. Once the pores are opened, it makes it easy for other skin care products to penetrate your skin and improve its overall appearance.
Regular facials ensure dead skin cells don't have the opportunity to accumulate on your face, clog the pores, and create acne.
Reduces Under-Eye Bugs
Facial treatment also involves under-eye skin care. It leads to crow's feet and dark circles if your under-eye skin is not maintained adequately.
The facial specialist applies specific creams to the skin under the eyes to maintain it. These creams also have anti-aging benefits.
Cucumber slices are also used during facials. These slices are placed on one's eyes to reduce dark circles and eradicate wrinkles. These cucumbers also contain vitamin K, which hydrates the skin under the eyes.
Improves Your Skin's Absorption Abilities
Regular facials improve your skin's ability to absorb skincare products. Clogged pores otherwise interfere with these products, making them less effective and leading many people to spend lots of money to find something that works.
With regular facials, you'll open up your skin pores, making it easy to absorb different skin care products. That could mean products that were previously disappointing end up being beneficial for your skin's health.
You Will Receive Expert Care
A facial treatment is only as good as the care you receive. Choosing a professional spa environment will give you access to high-quality estheticians. They are skilled in evaluating your skin and seek to get to the root causes of your issues.
Estheticians also advise you on how to care for your skin. For instance, they will recommend various skin care products suited to your skin type post-facial.
Get a Magical Facial Treatment at Spa MD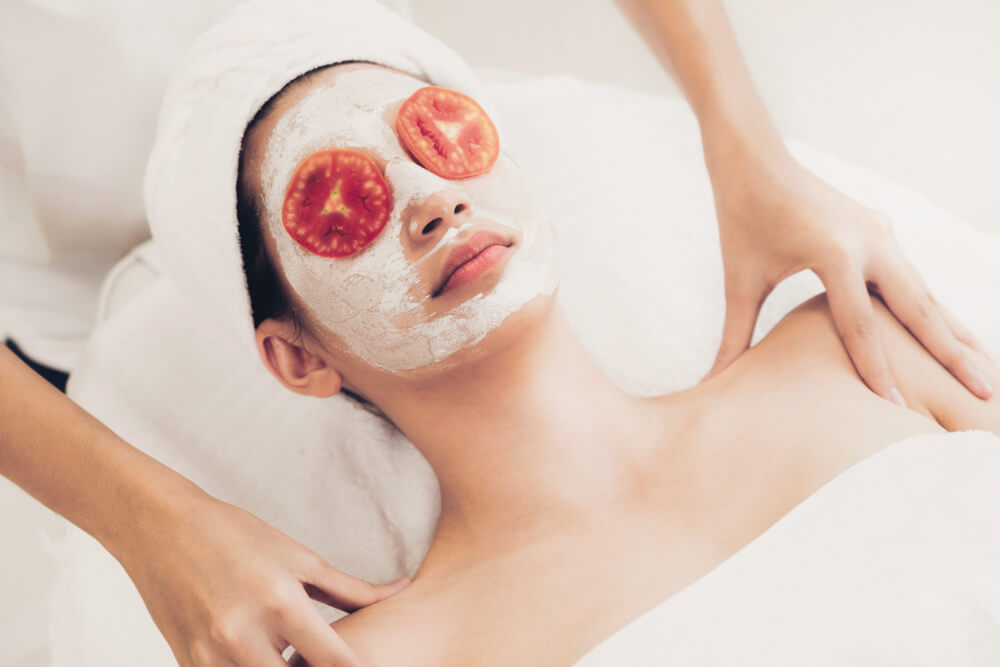 Regular facial treatment is imperative to improve your skin health. Don't hesitate to book an appointment, especially if you are battling acne or dealing with white and blackheads.
At Spa MD, you will receive the best facial treatment as we have hired trained professionals and have the resources to offer top-notch services. We offer safe, non-surgical treatments to get your skin glowing. We have facial procedures for everyone and are tailored to meet your facial needs.
Contact Spa MD today to book an appointment for a free consultation.