Skin exfoliation and aging go hand-in-hand, though the relationship between the two can be complicated. Exfoliation is necessary for mature skin because skin cell turnover slows, making it all the more important to remove dead skin cells and encourage your skin to replace them with new cells. However, you have to take care not to exfoliate too harshly or frequently, or your mature skin will be in worse condition.
Exfoliation is a crucial factor in taking care of aging skin. When executed correctly, it will positively impact your skin and can even brighten the skin and help you avoid wrinkles. This article will explore the benefits of skin exfoliation and its importance for mature skin.
Signs of Aging Skin
Our skin ages with us, and like other body parts, will begin to show signs of aging eventually. Maturing skin is a natural process that we can't control. However, when aging skin is taken care of properly, you can remain youthful and glowing. Some signs of aging skin to look out for include:
Unfamiliar thinness and transparency
Increased fragility and bruising
Unwanted dryness, itchiness, or roughness
Loose-hanging or slack skin
Dark spots, dullness, or dehydration
There are other factors besides age that can cause the skin to age prematurely. Eating sugar can cause early skin aging, as can smoking, weight gain, and daily facial movements. Our skin will age slower by avoiding those aggravators that we know can cause early aging (and other health problems).
Identifying Skin Type
Knowing how to take care of your skin also means identifying what type of skin you have. Everyone is different in this department. Knowing your skin type will unlock the key to what products to use on your skin and which facials you should consider. The different skin types include:
Normal
Oily
Dry
Combination
Acne-prone
Sensitive
Benefits of Skin Exfoliation
If you've noticed the tell-tale signs of mature skin, then it's time to exfoliate regularly. Many older women find their skin has lost its once youthful glow. This is purely scientific and, in most cases, can't be avoided. However, regular exfoliation can help bring that glow back to your skin by getting rid of all the dull, dead skin cells that cling to the skin's surface. Removing the dry debris off your face will reveal your smoother, softer skin below.
Here are a few other reasons why skin exfoliation is so great:
Aids in natural skin cell-turnover process
Helps targeted moisturizers and treatments penetrate the skin better
Reduces breakout-causing congestion
It helps smooth rough areas
Prevents ingrown hairs
Treats stretch marks that naturally occur over the years
Exfoliation Techniques for Mature Skin
To reap the positive impact of skin exfoliation on mature skin, you'll want to follow some guidance involving aging skin exfoliation. The goal is to exfoliate gently and avoid aggravating your skin. Continue reading for more tips on exfoliation techniques.
Choose the Right Exfoliant
At-home exfoliants include scrubs, pads, and brushes that work to physically lift the dead skin cells off your body's surface. There are also leave-on treatments that work to dissolve and digest dead skin cells. You will want to choose an exfoliant that works with your skin type and how often you plan to exfoliate.
Professional exfoliants include chemical peel treatments, which remove the outer layer of damaged skin. Chemical peels can even reduce age spots and wrinkles. Consulting with a knowledgeable skincare professional can help you determine the best services for your skin.
Exfoliate in the Morning
It's important to exfoliate before applying any other products to your skin, which is why we recommend exfoliating in the morning. Once you've cleared the skin of cell debris, then it's okay to apply moisturizer, sunscreen, makeup, or other products.
Avoid Abrasive Scrubs
Many people like to try making their own homemade body scrub, which is excellent for areas other than the face. Since the skin on your face is more sensitive, especially mature skin, it's best to stick to more gentle scrubs. For those with oily skin, there are even oil-absorbing scrubs made of clays. To exfoliate the rest of your body, try a DIY body scrub, such as an easy sugar scrub recipe, to get rid of dead skin.
Don't Overdo It
Unlike some instances, more isn't always better when it comes to exfoliating. Your skin will suffer if you exfoliate too much, which is why it's best in moderation. The risks of over-exfoliation include:
Dehydration
Accelerated aging
Sensitive or irritated skin
Increased UV damage
Exfoliating your skin a few times a week is the perfect way to ensure you're taking care of your skin without accidentally harming it in the process. If you'd like to exfoliate more than a few times a week, using a mild exfoliant is recommended.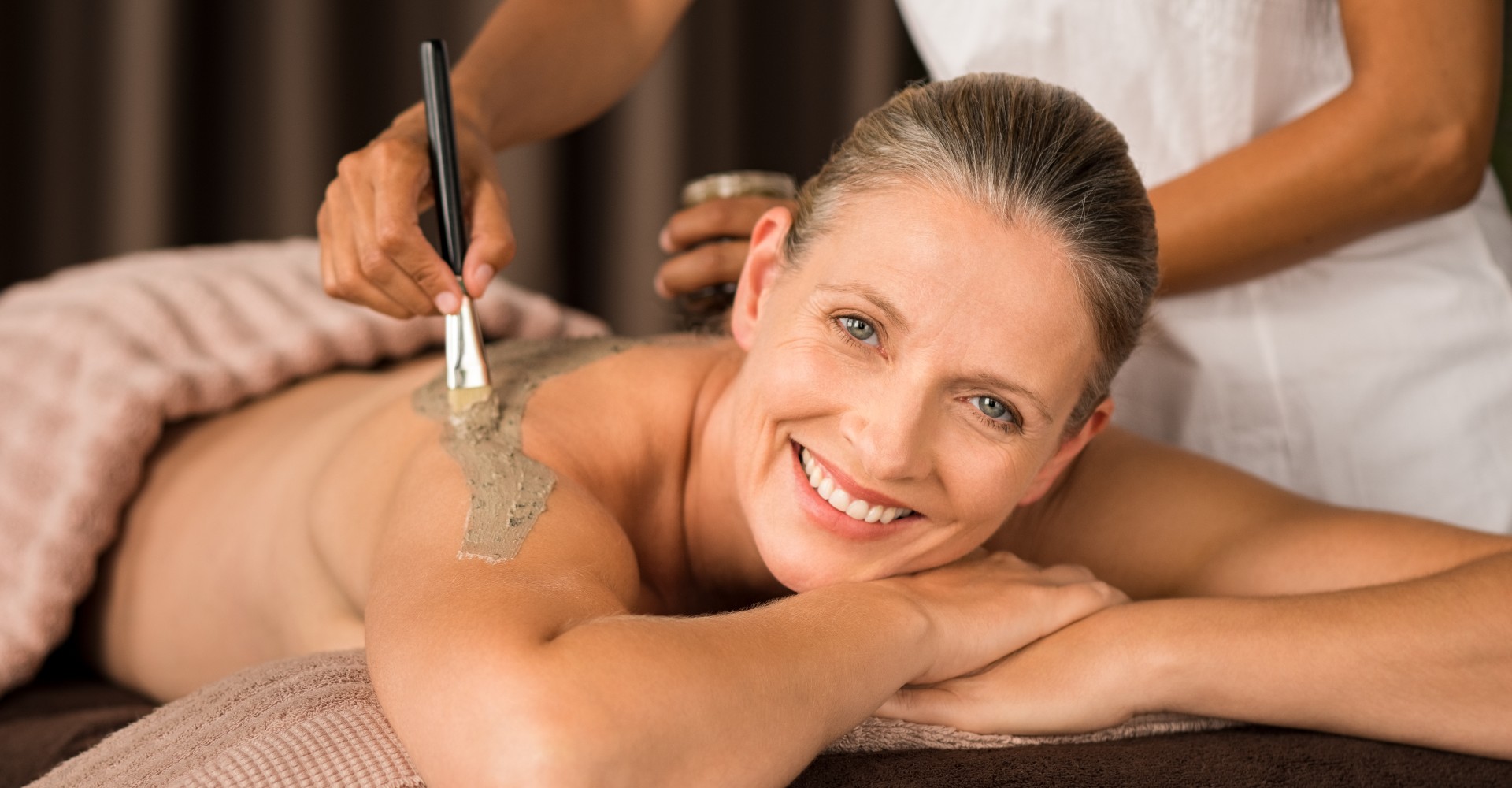 Taking Care of Your Skin as You Age
Besides regular exfoliation, you can take some additional steps to help your skin as you age. Remember – aging is a natural process that everyone goes through. In many cultures, wrinkles and other signs of aging actually have a positive implication. Nevertheless, those with mature skin often want to keep their skin as youthful as possible. Besides exfoliation, treatments and diet can help you achieve younger-looking skin.
Treatments
Many medical spas offer treatments aimed specifically at anti-aging. These include:
Photofacials
Microneedling
Platelet-rich plasma (PRP) facials
Chemical peels
Food and Drink
For those that want to supplement their regular skincare routine and treatments with other proactive anti-aging measures, paying attention to diet is crucial. Incorporating certain foods into your diet can help your skin, including:
Avocados
Sweet potatoes
Green tea
Dark chocolate
Red wine
Even just drinking water can help keep your skin healthy. When you pay attention to what goes into your body, your skin will improve, too.
Maintaining Youthful Skin With Exfoliation
For those that have recognized signs of aging skin, paying attention to proper exfoliation is one way to combat dull or dry skin. By shedding the old skin cells, your skin will appear more smooth and youthful. Regular exfoliation, along with treatments, proper skincare, and a healthy diet, will ensure beautiful skin for years to come.